Year End Clearance Sale going on now!
Stop in the store or check out our live video sales on Facebook to get the best deals before they're gone!  We have new markdowns throughout the store on holiday items, last chance items, and more.  You can also shop the deals online - we'll be adding newly discounted items regularly. 
New Virtual Classes!
Looking for something to do while cooped up this winter?   Join us for one (or more!) of our new virtual format classes!  These fun, easy to follow video classes include material kits that include all you need besides some basic things most everyone already has at home like scissor or glue to make a fun leather project right from home.   Our videos are live during the class time to allow you to ask questions and interact with other class members in real time, but they are also available after the class for you to re-watch and review.   We include enough material in your kit to complete both a finished project and have some spare material for practice or additional projects.  The videos are presented in a casual and easy to follow manner so even if you don't have much background in crafts or leather work anyone can participate.   Classes can be registered for online or in store and students can either pick up their material kits from the store or choose to have them mailed to them.  January classes are now open for registration!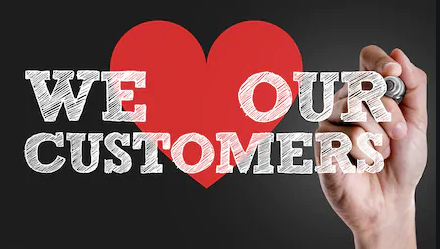 We are currently requiring masks for in person store shopping and limiting the number of guests to 10 for the safety of our customers and staff.  If you cannot wear a mask or face shield due to medical reasons we encourage you to utilize our website or call the store and we would be happy to set up a personalized virtual visit by phone or mobile device.  
We also offer curbside pickup and local delivery in special circumstances.   Please let us know how we can make your holiday shopping easier with Beyond the Barn!
Winter Hours:
Mon thru Thur: 11am to 7pm

Fri: 11am to 6pm (check out our live FB video at 6pm CST!)
Sat: 11am to 7pm
Sun: 12pm to 6pm
Beyond the Barn is open to in store shopping!   We're excited to welcome back our guests and show you all the wonderful new products in stock now!  
In Store Shopping Guidelines
Masks are required.  We have disposable masks available by request at no charge.
If you cannot wear a mask or face shield please contact us prior to visiting so we can arrange a private shopping time or curbside pick up for you.  We also have all of our products available for shopping on our website.
We have implemented many cleaning procedures to ensure our store and products stay sanitary.  To help keep it this way we ask that if you plan on handling or trying on products please use our hand sanitizer station upon entering.  Disposable gloves are provided free of charge for those that would like them. 
Please ask for help in finding your size so that we reduce handling of products.  Any products you try on do not return to the rack.   One of us will take the product and return it to the floor after it has undergone cleaning.
We are asking that there be no more than 10 guests in our store at one time.  Please wait in the common area until some guests leave if it looks crowded. 
We are fulfilling online orders daily and offer curbside pick-up during store hours.
Some special pick-up times or private shopping times may be available.  Contact us for more information!
Our repair and embroidery shop is open and taking orders!  We offer custom leather goods, repairs, hat shaping, and custom embroidery.  Questions for repairs or any other questions please call us at 218-522-4500.  You can also e-mail us at [email protected] or message us through our Facebook page.  
Don't miss out on our live shopping videos!  Join us on our Beyond the Barn Facebook page at 6pm CST every Friday evening.  We showcase new items, have special deals available during the video only, and of course have fun and prizes!  
Love our products?   See more on our Instagram!  We love when our customers tag their favorite purchases from our store @beyondthebarn_duluth.