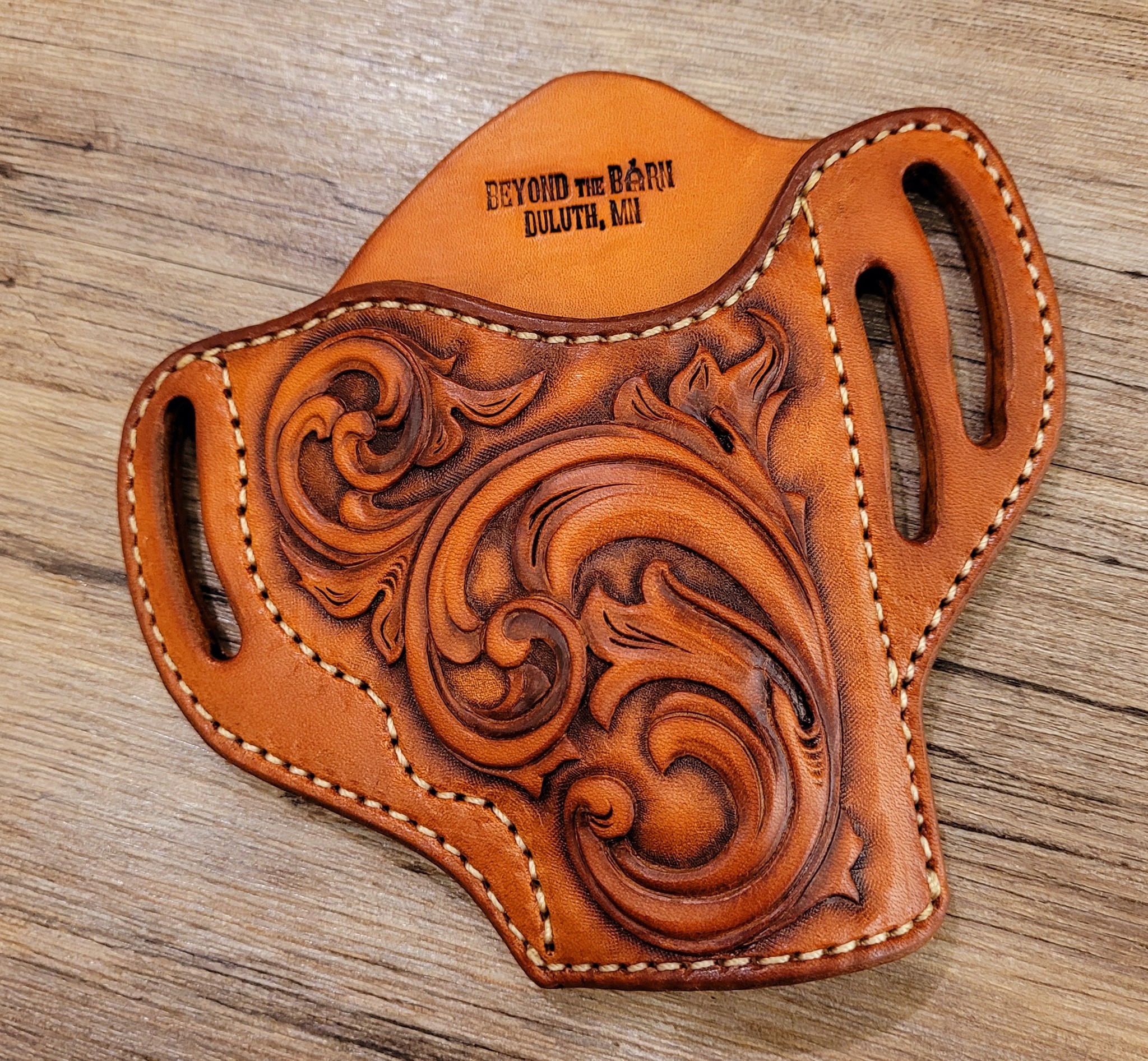 Designed and Hand Tooled in shop.  Filigree Scroll in Saddle Tan.

Croc Inlay with Spots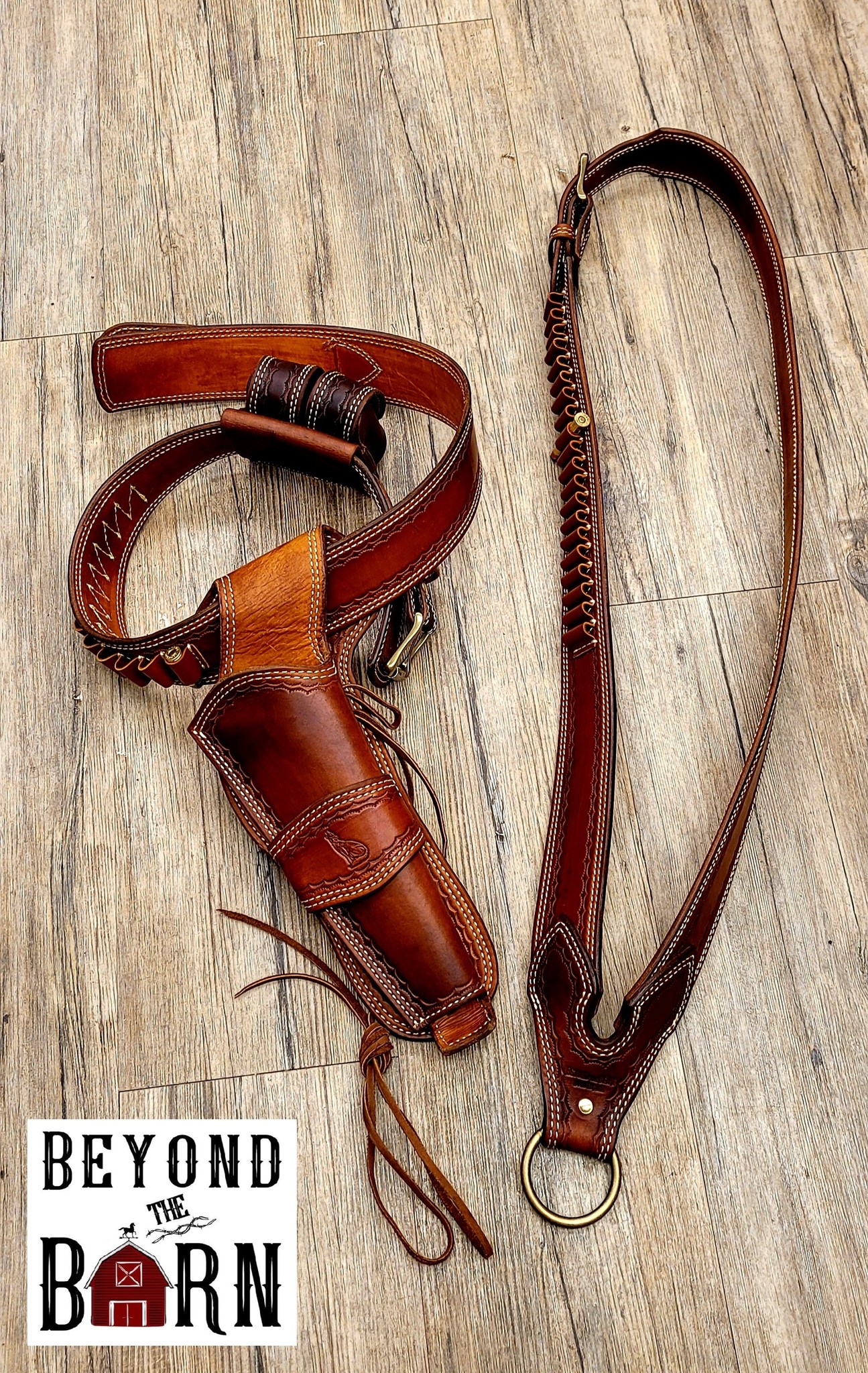 Lone Wolf Holster, Belt & Bandoleer, double stitched with brass hardware in Russet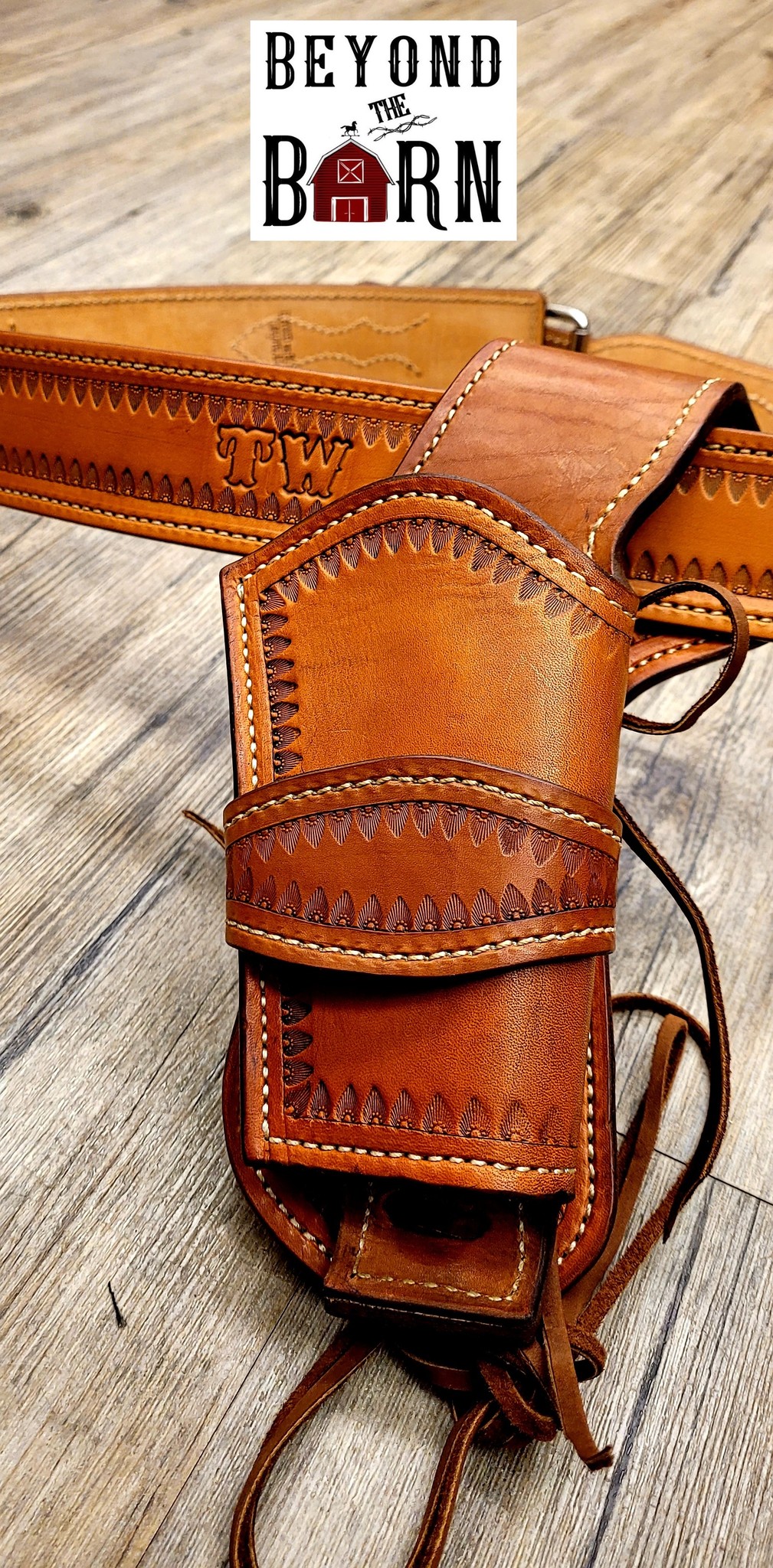 Quick Draw Holster & Belt in Saddle Tan Antique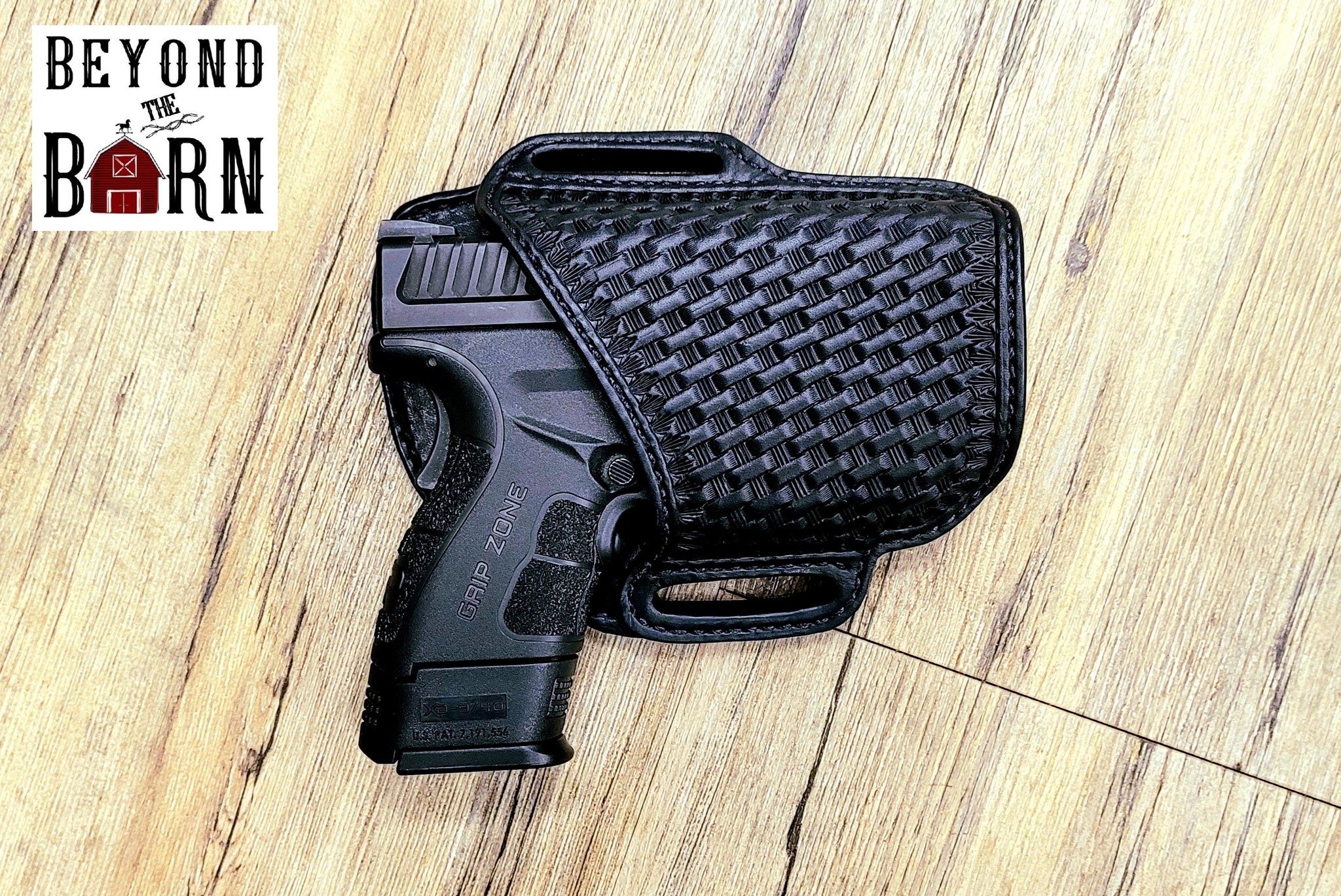 Black Basket Weave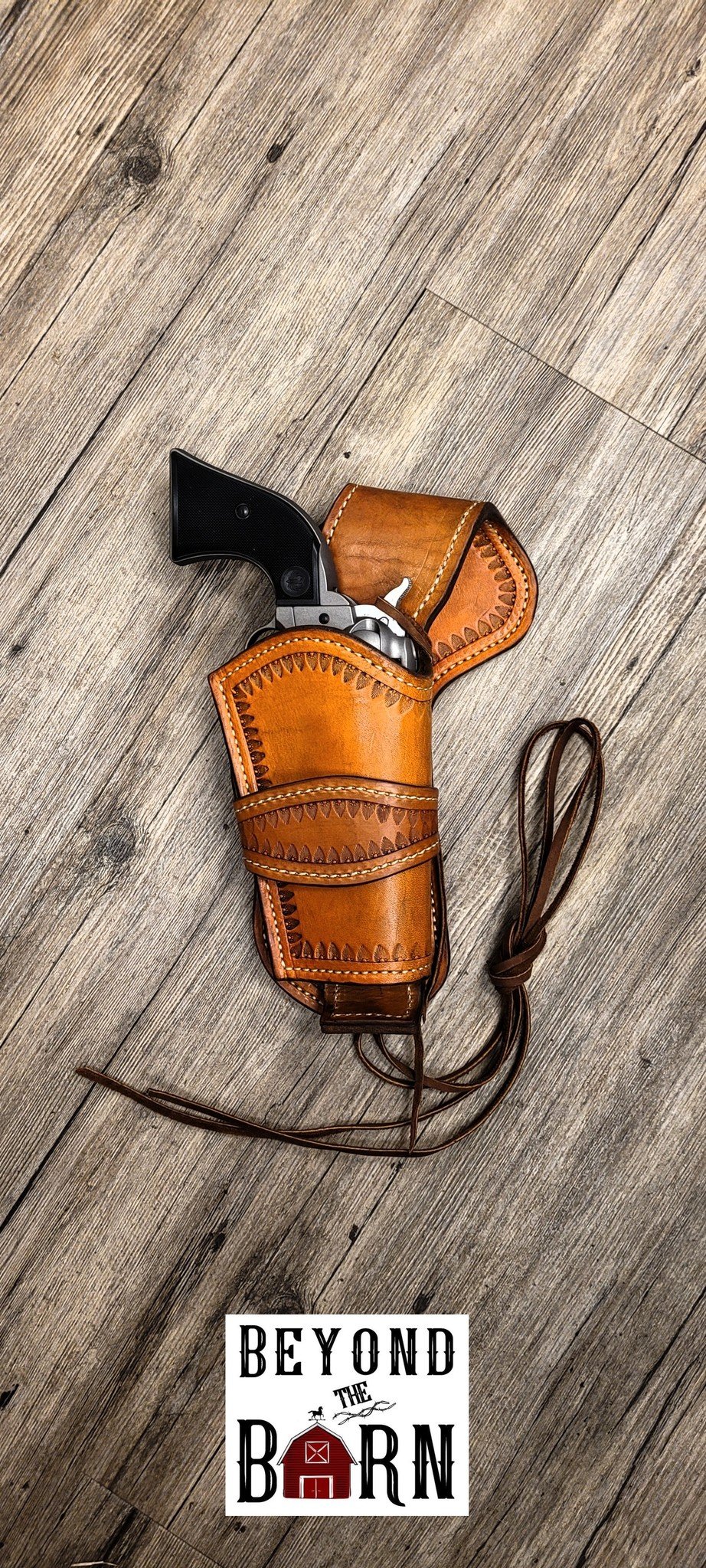 Quick Draw Holster in Saddle Tan Antique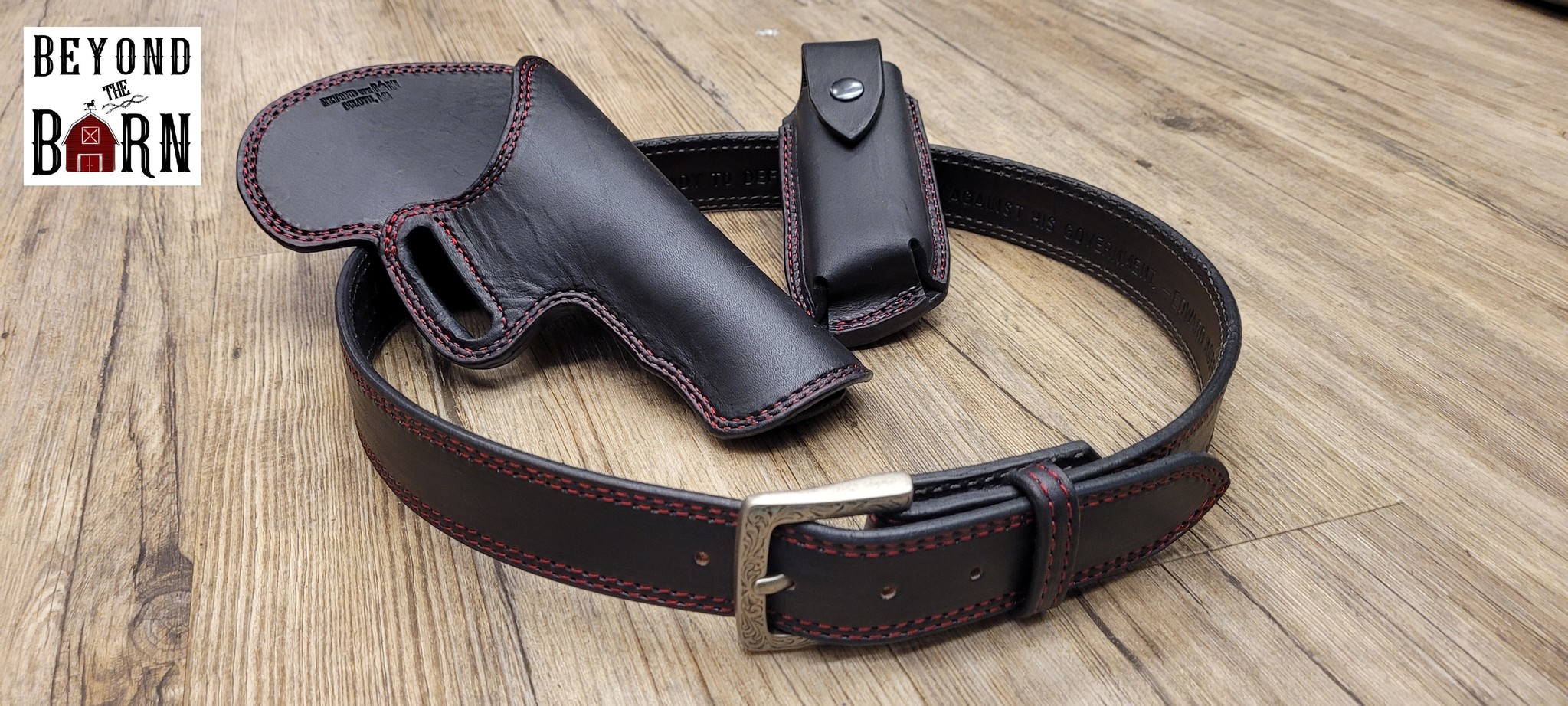 Black Holster, Belt & Mag set double stitched in Red.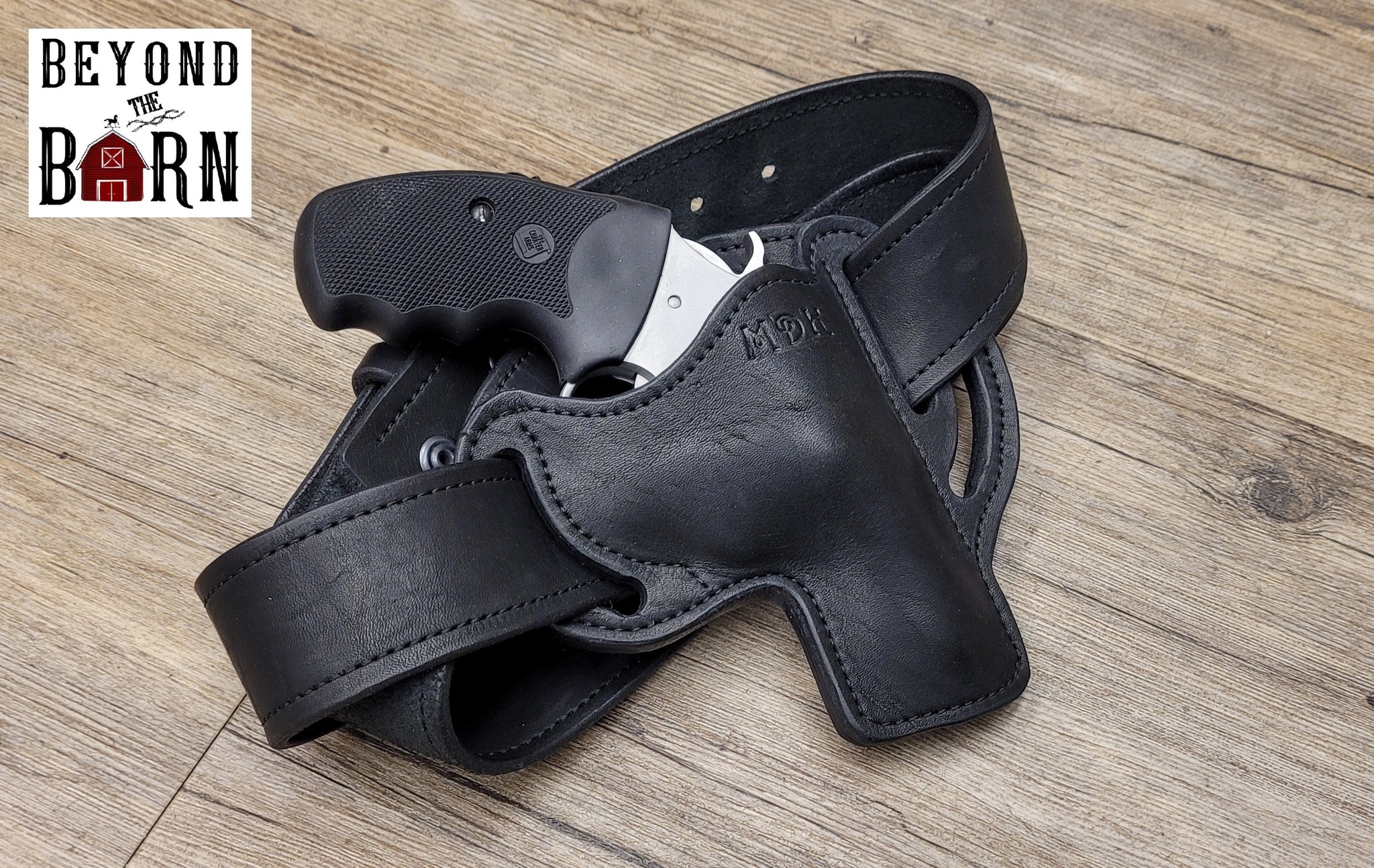 Classic Black on Black Holster & Belt Combo with Monogram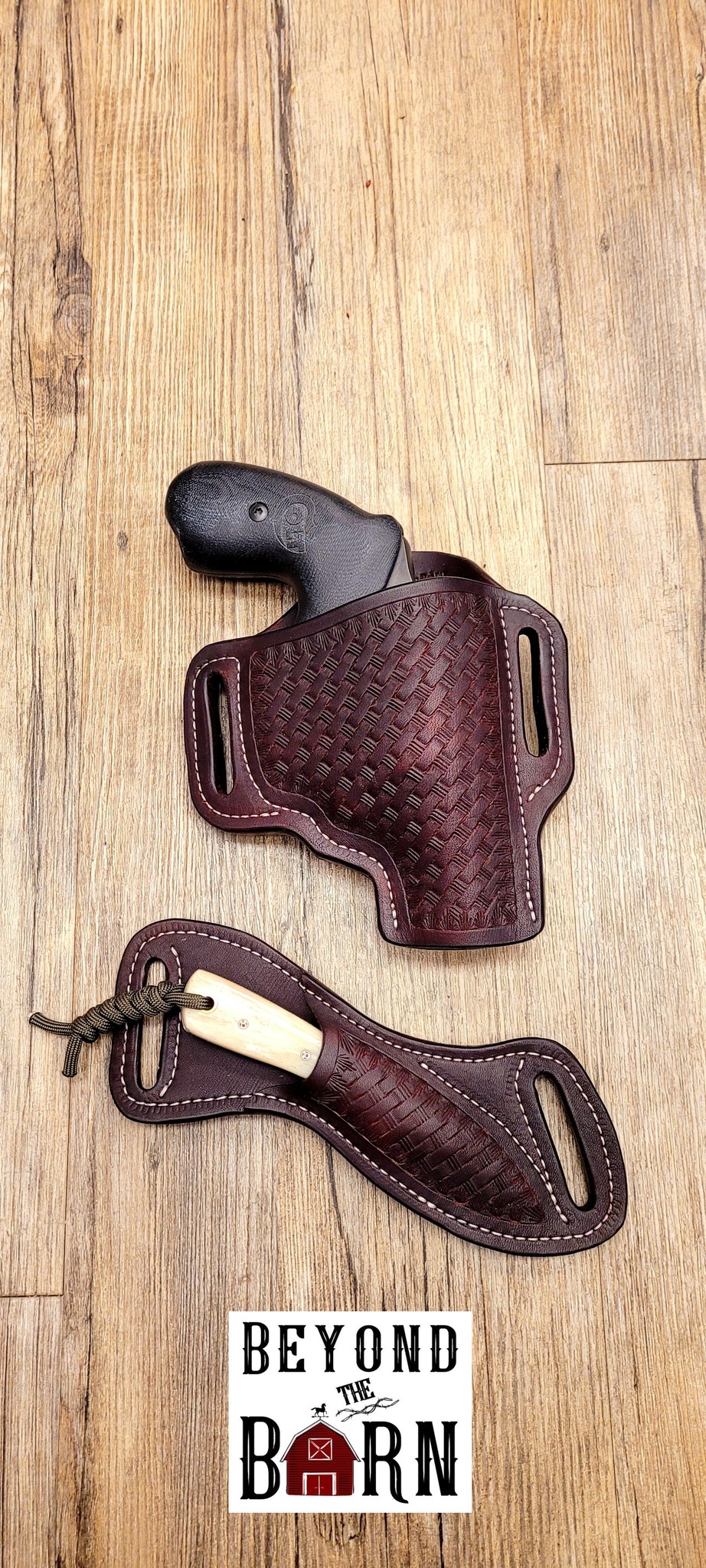 Mahogany Holster & Knife Sheath with Basket Weave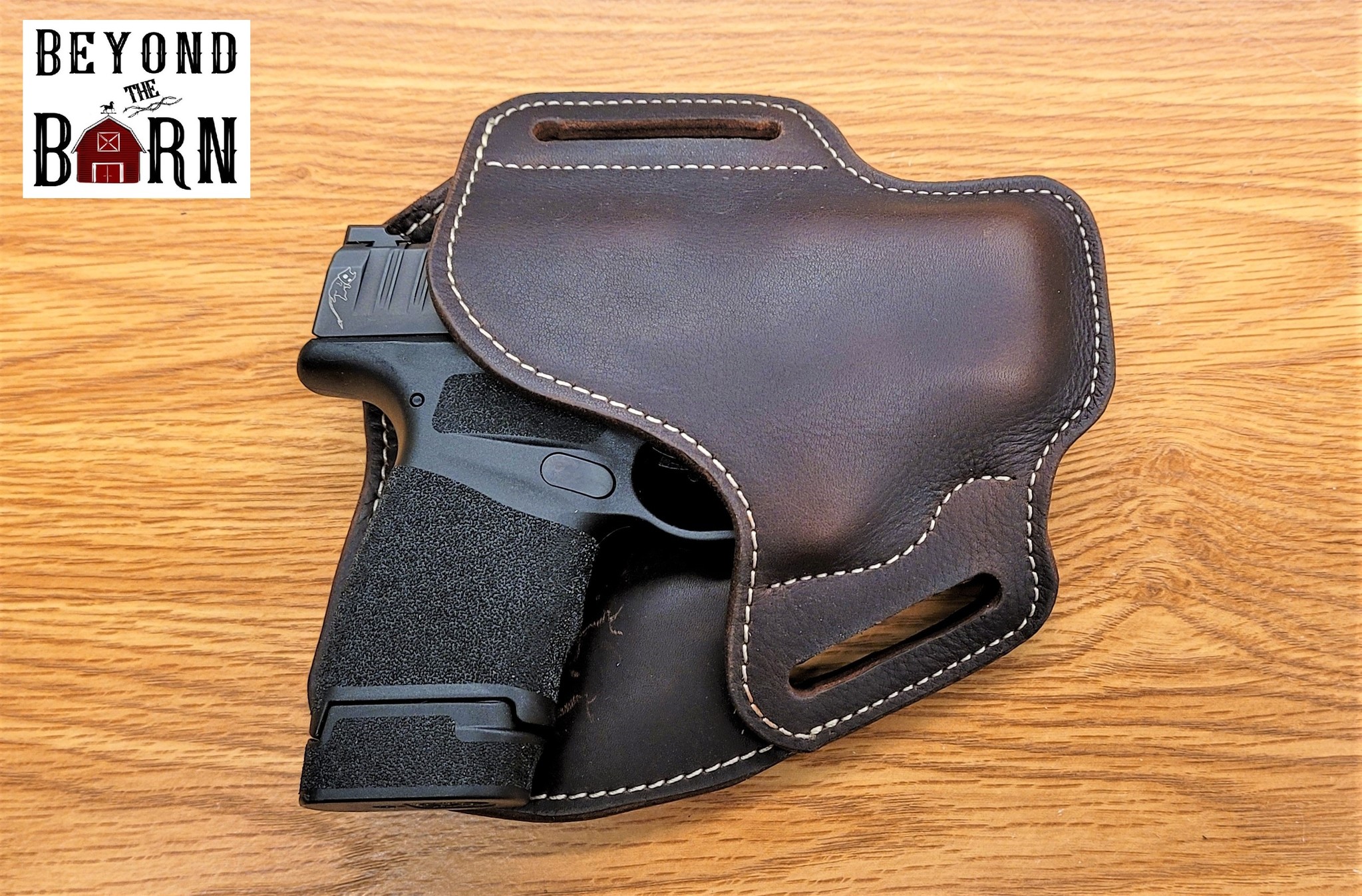 Dark Brown Soft Side Holster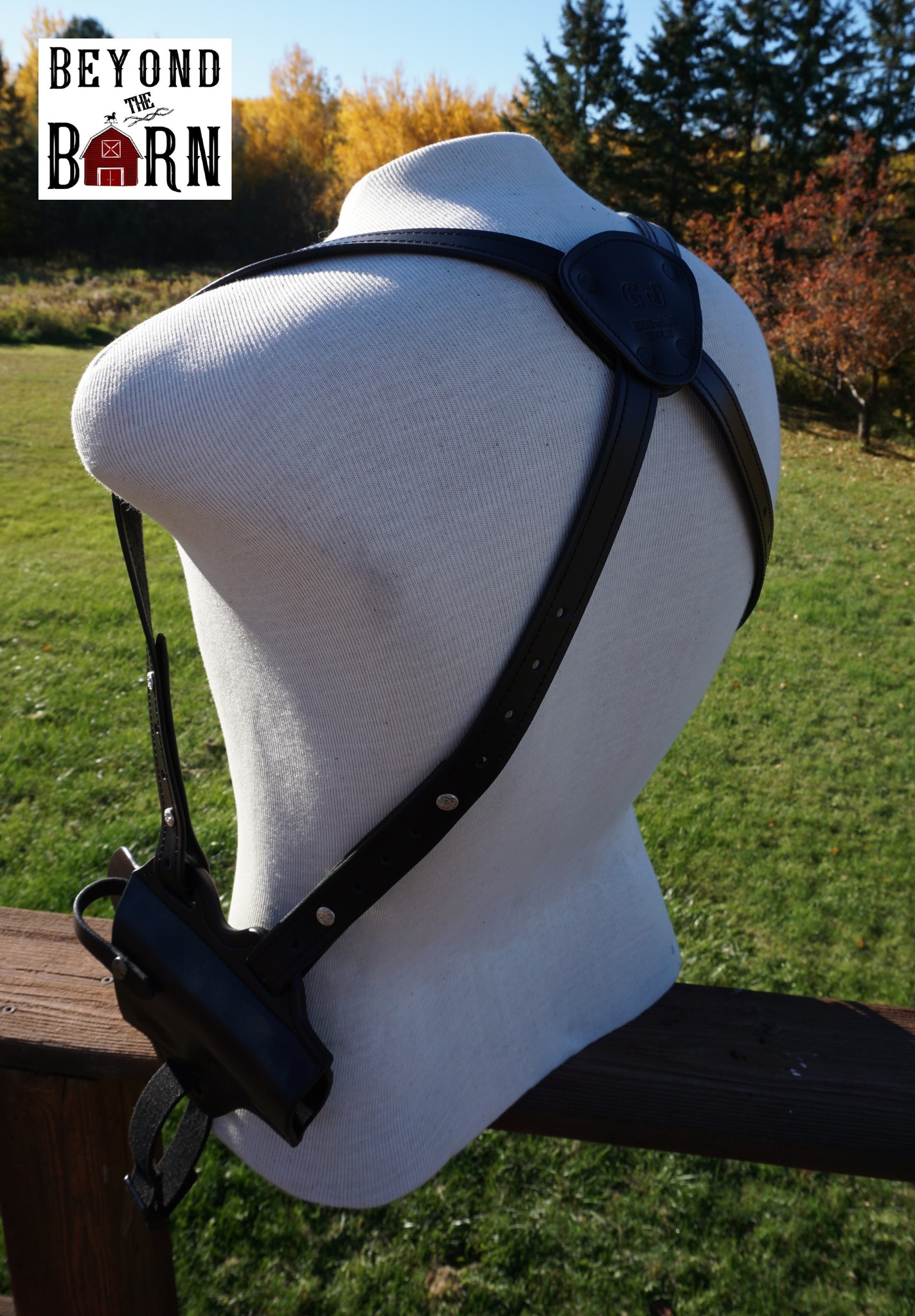 Black on Black Shoulder Holster Set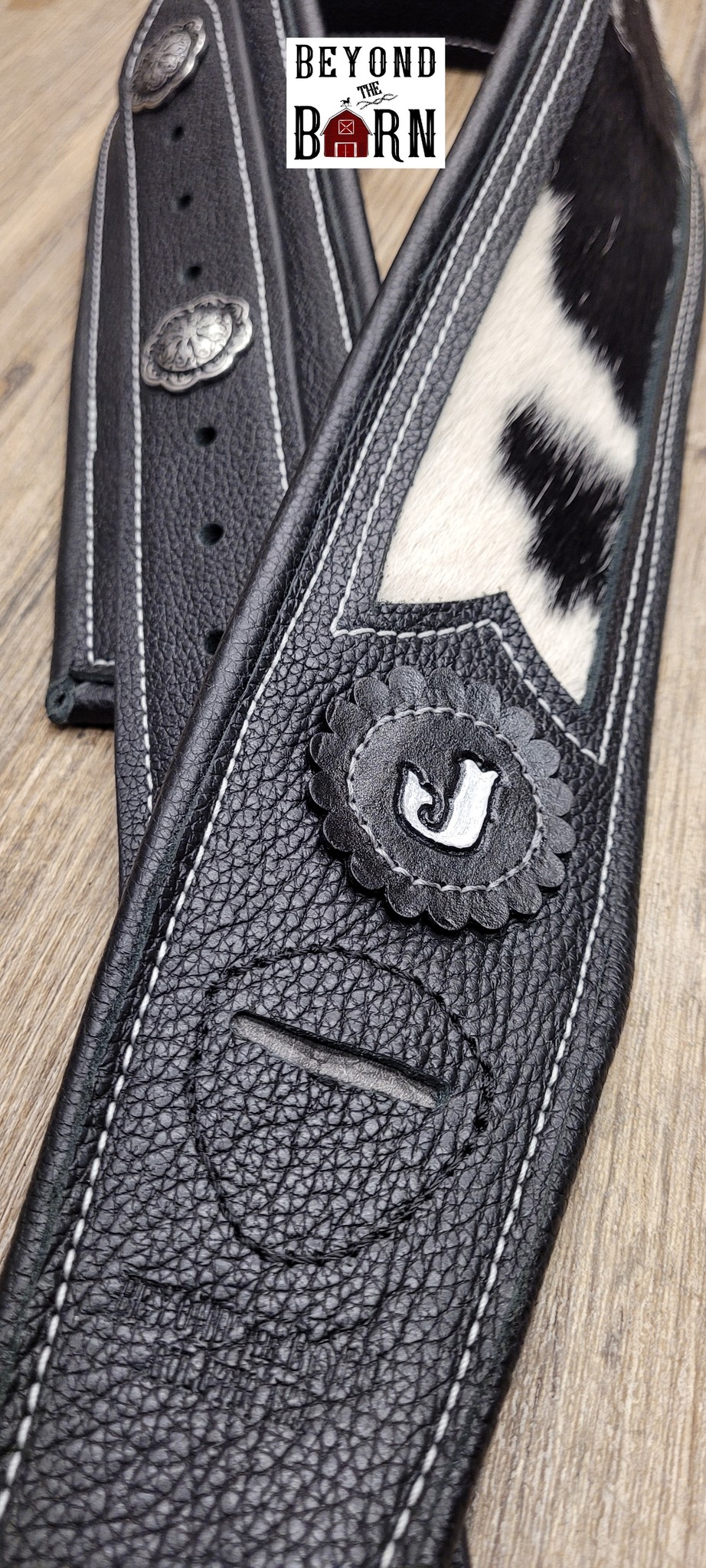 Black Guitar Strap with White Stitching and Hair On Detail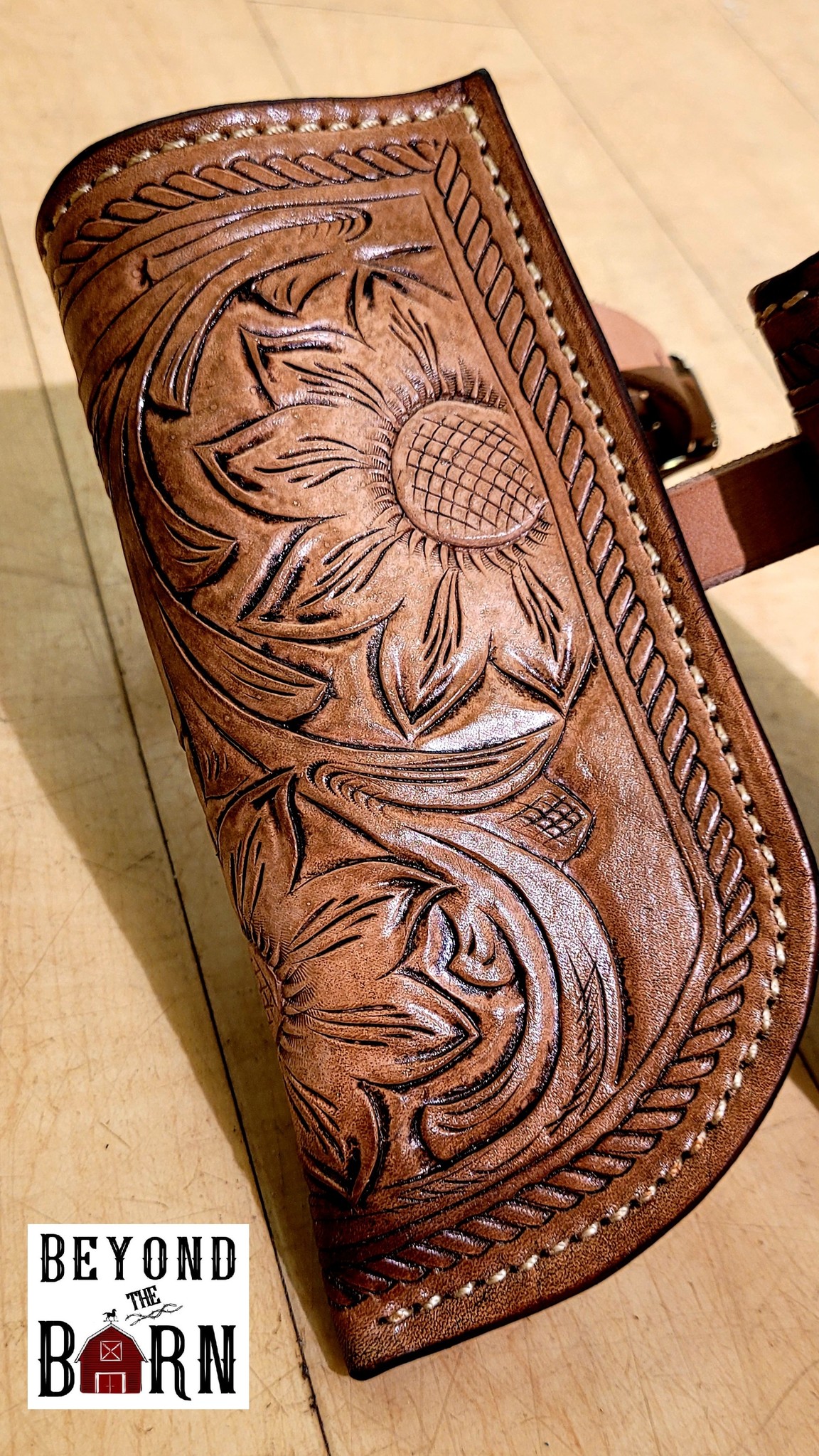 Hand Tooled Flag Carrier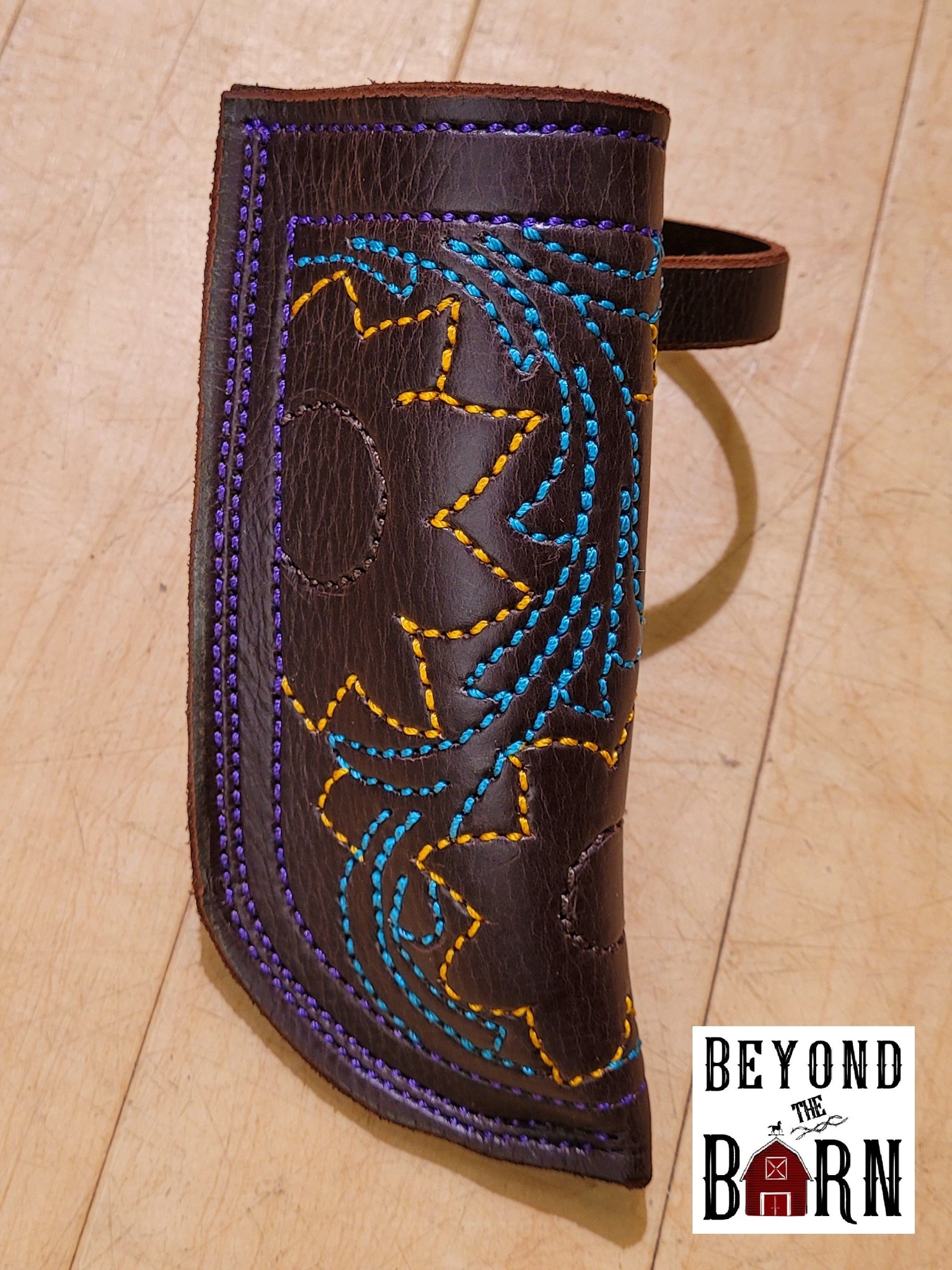 Hand Stitched Flag Carrier

Hand Tooled Sunflower Bronc Halter

Tooled Star & Basket Weave Bronc Halter

Custom Knife Sheath

Teal & Chocolate Phone Case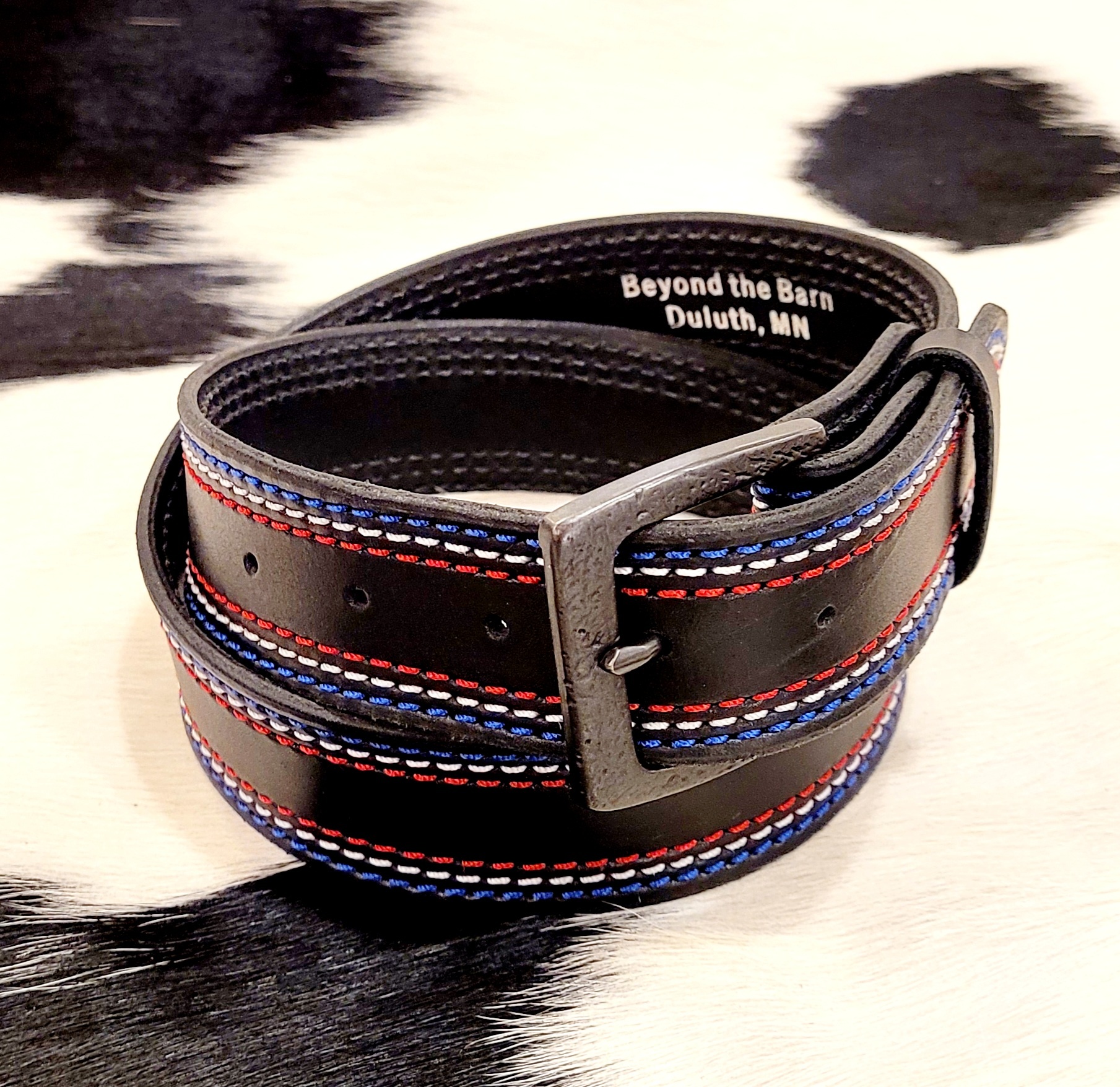 Red/White/Blue Belt, all hand cut & stitched here in our shop.
This is now a regular stock item and very customizable!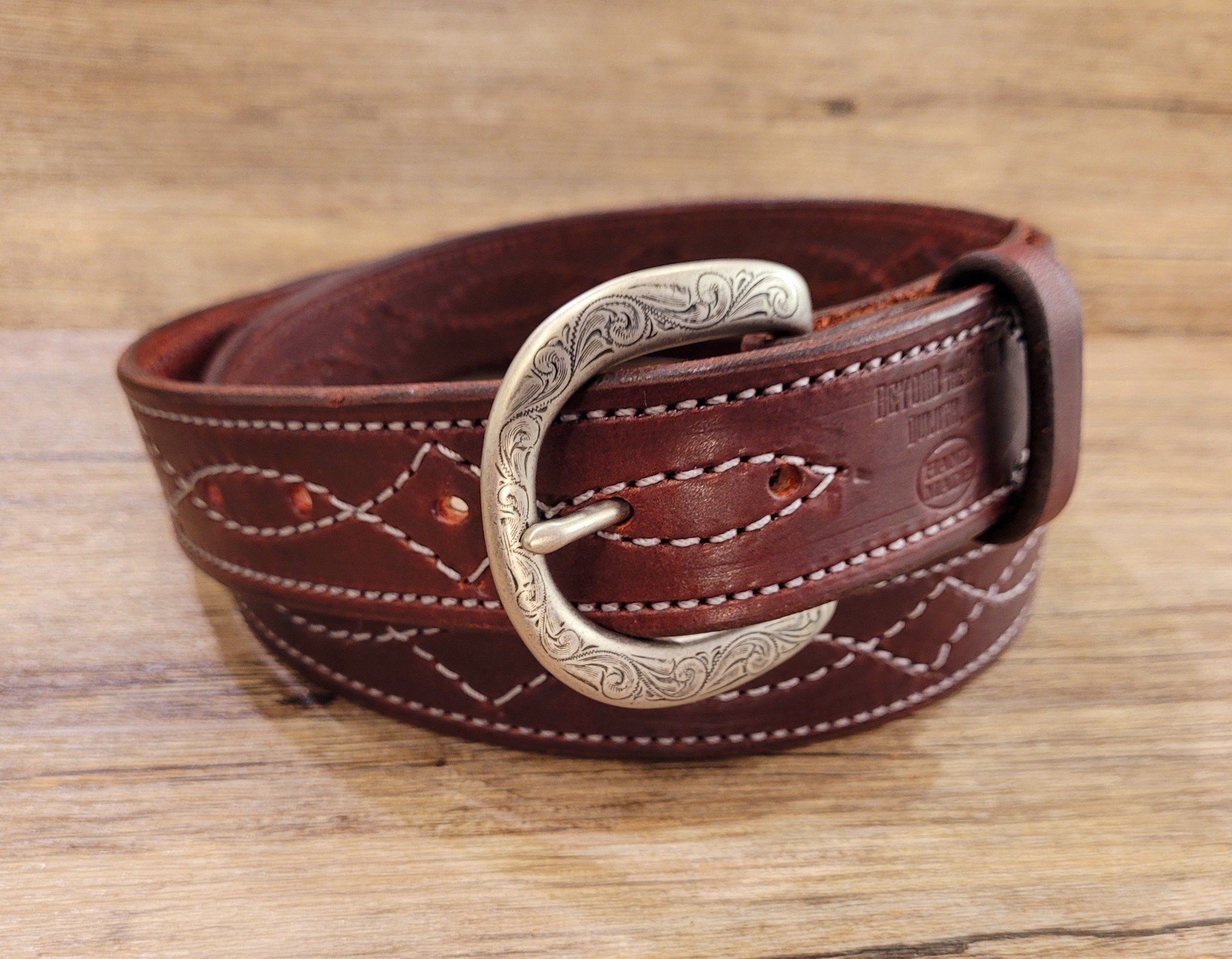 Women's Western Stitch Belt

Men's Western Stitch Belt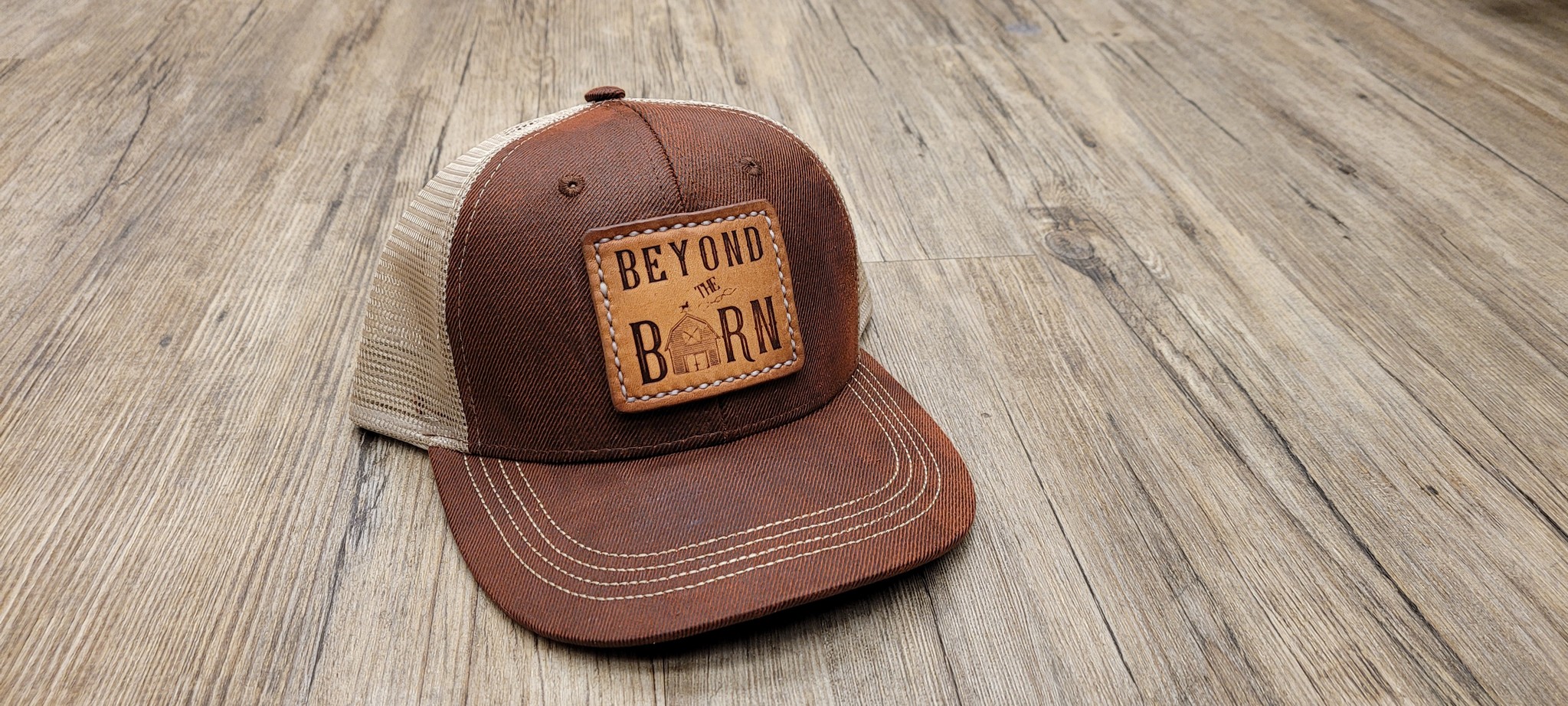 Custom Branded Caps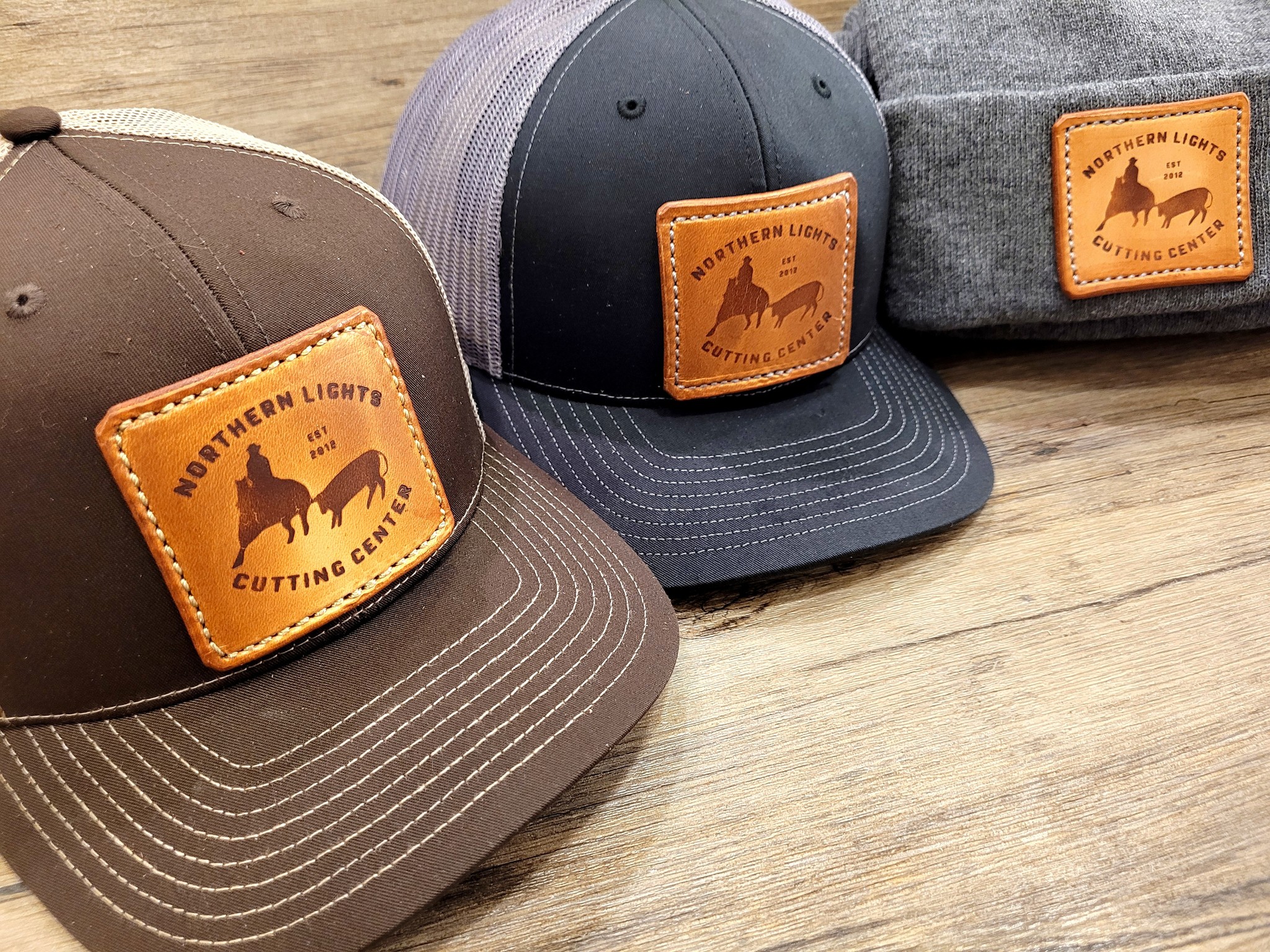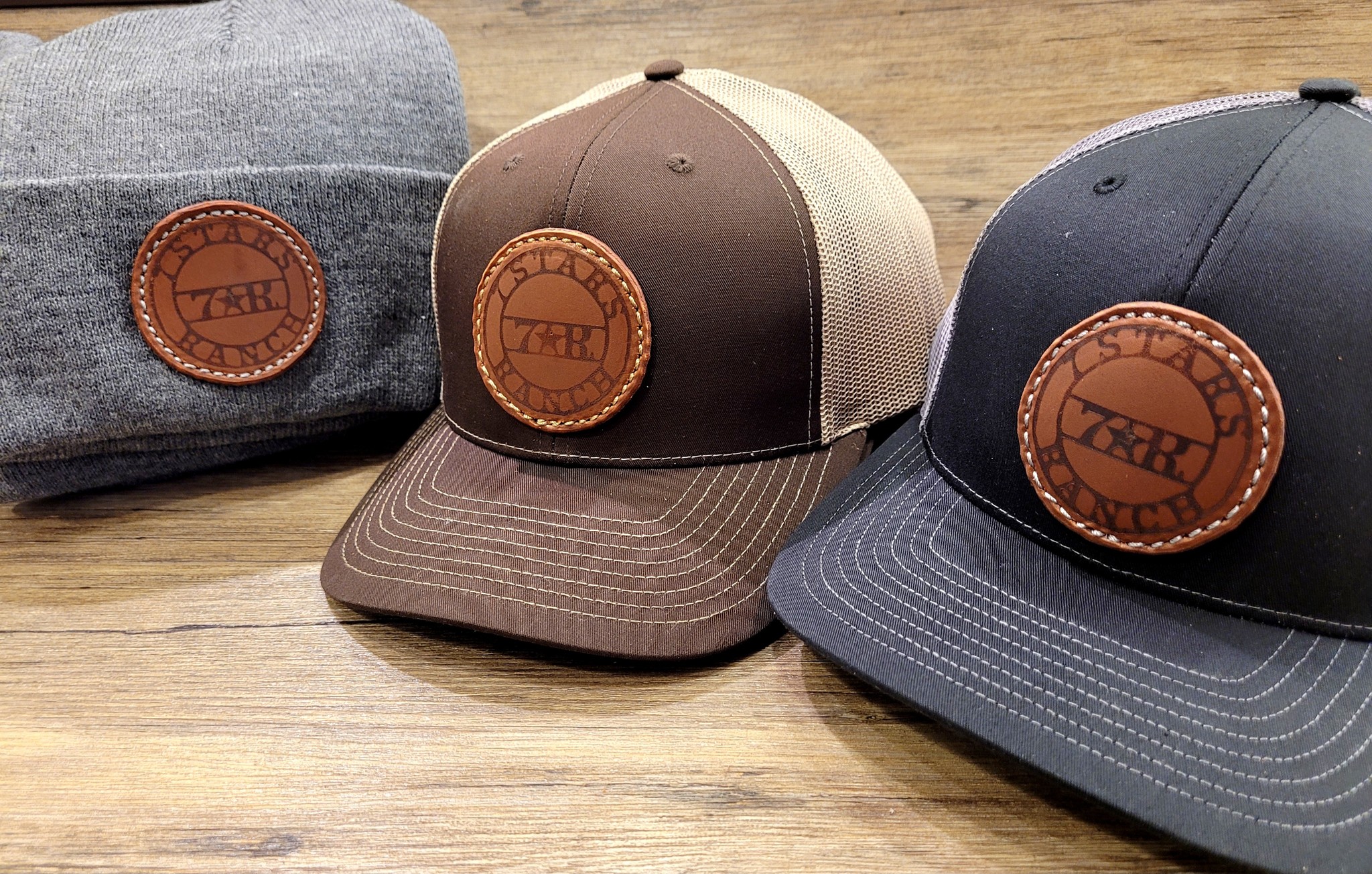 Spur Straps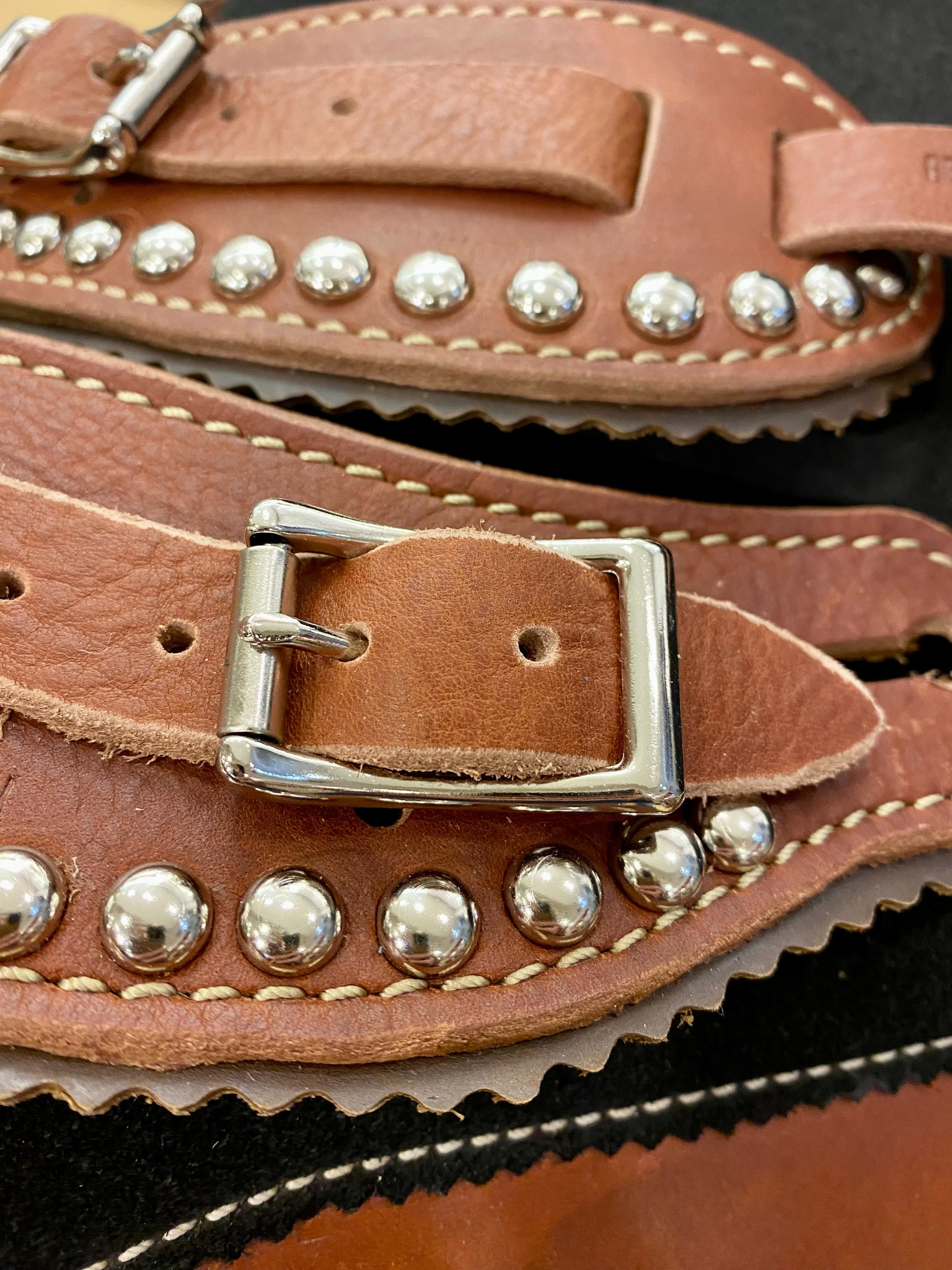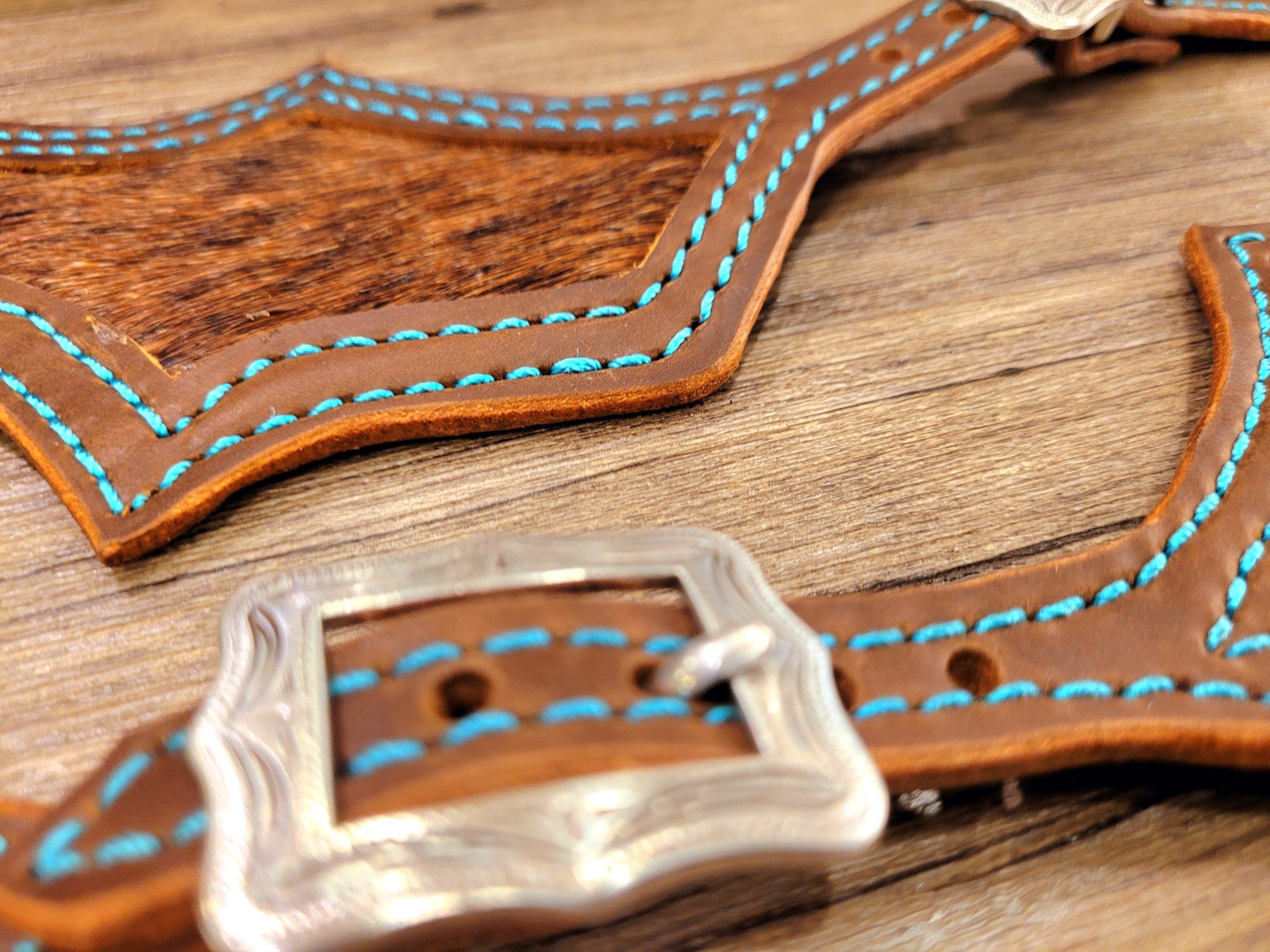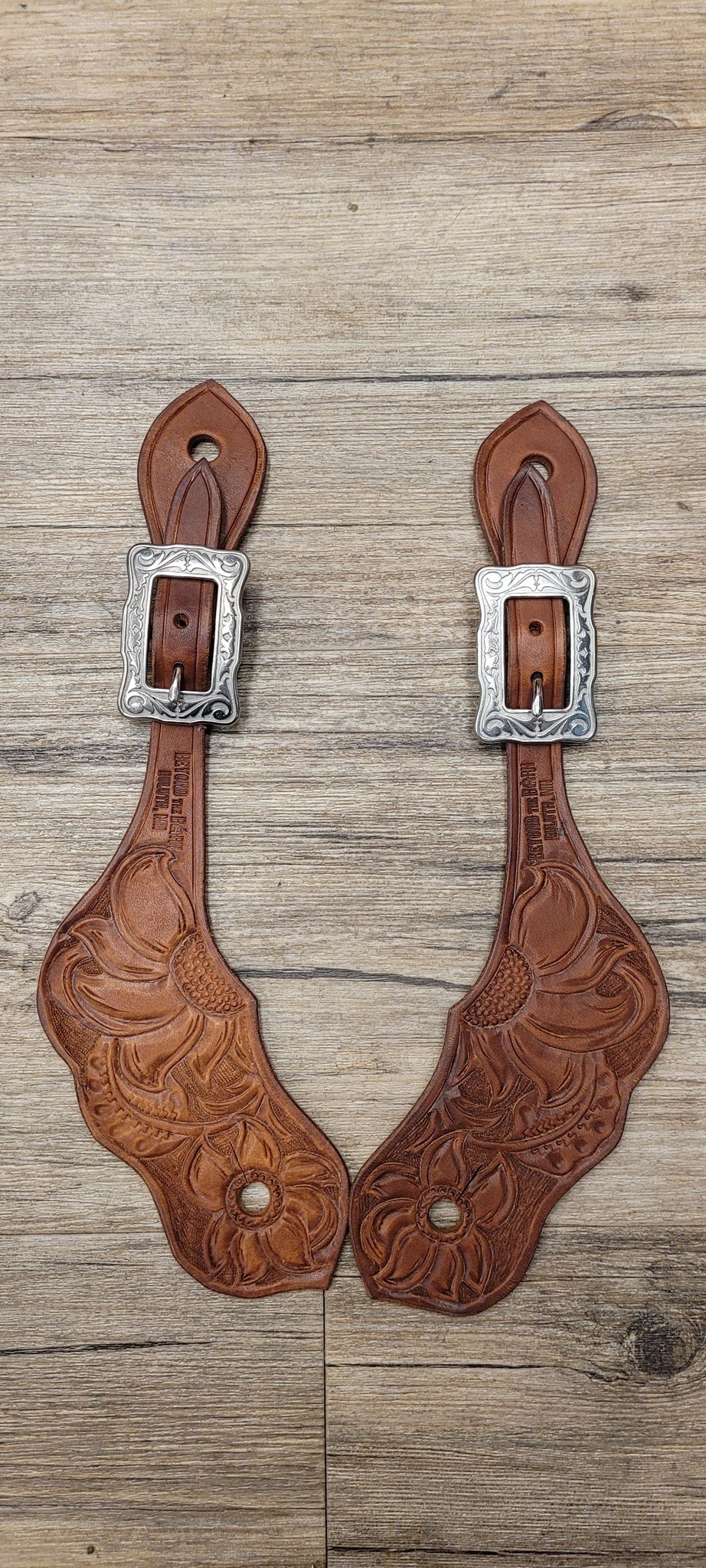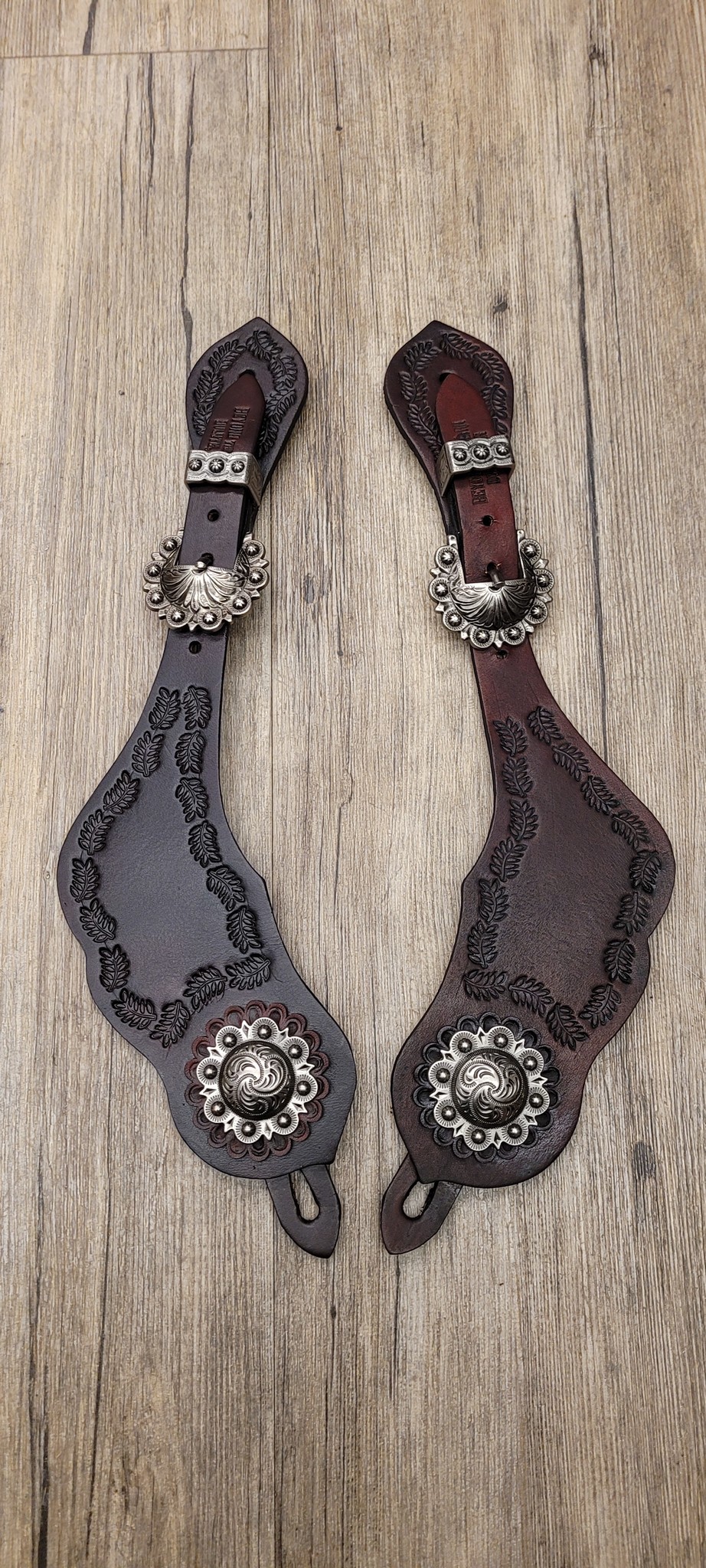 Leather Shave Kits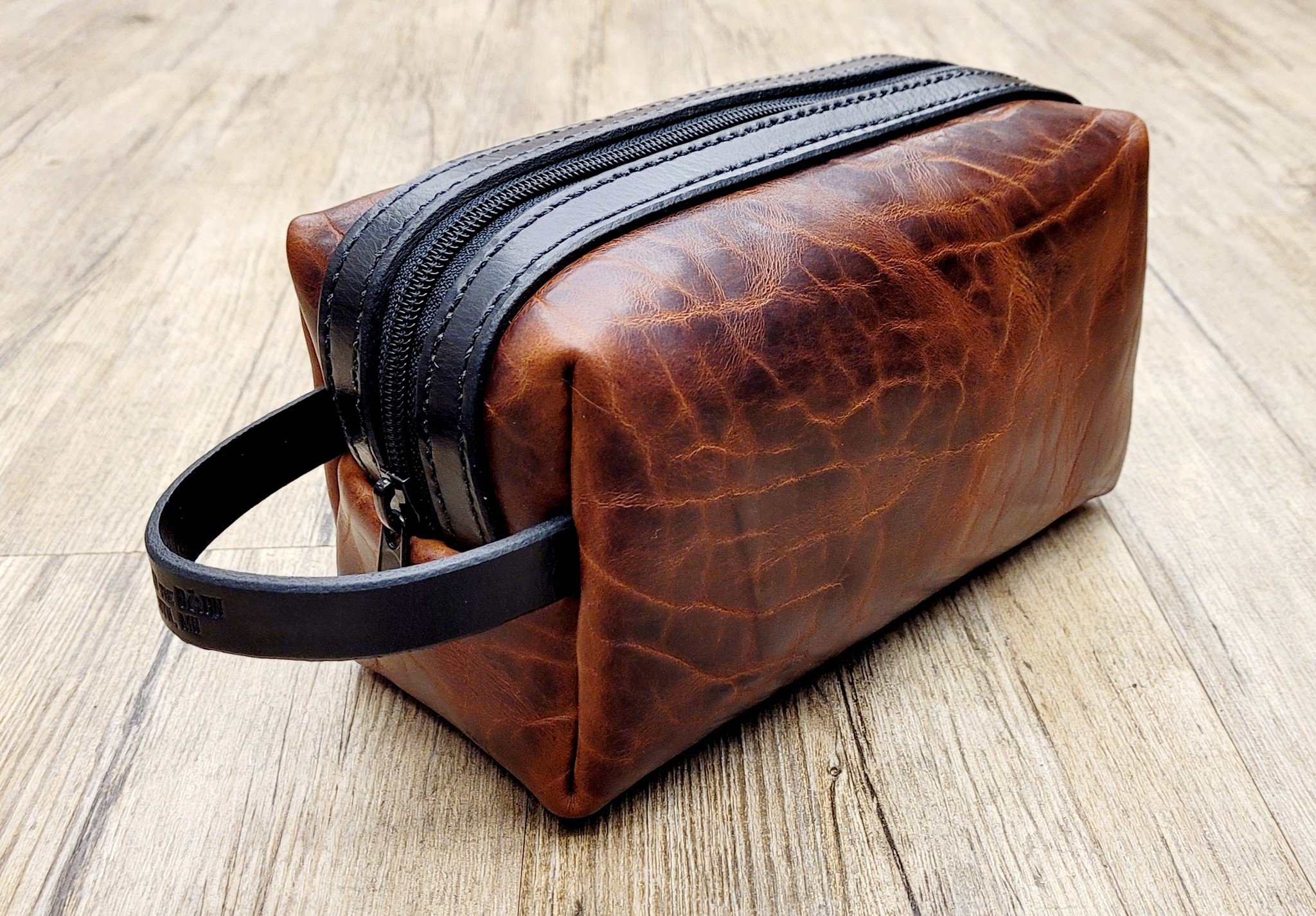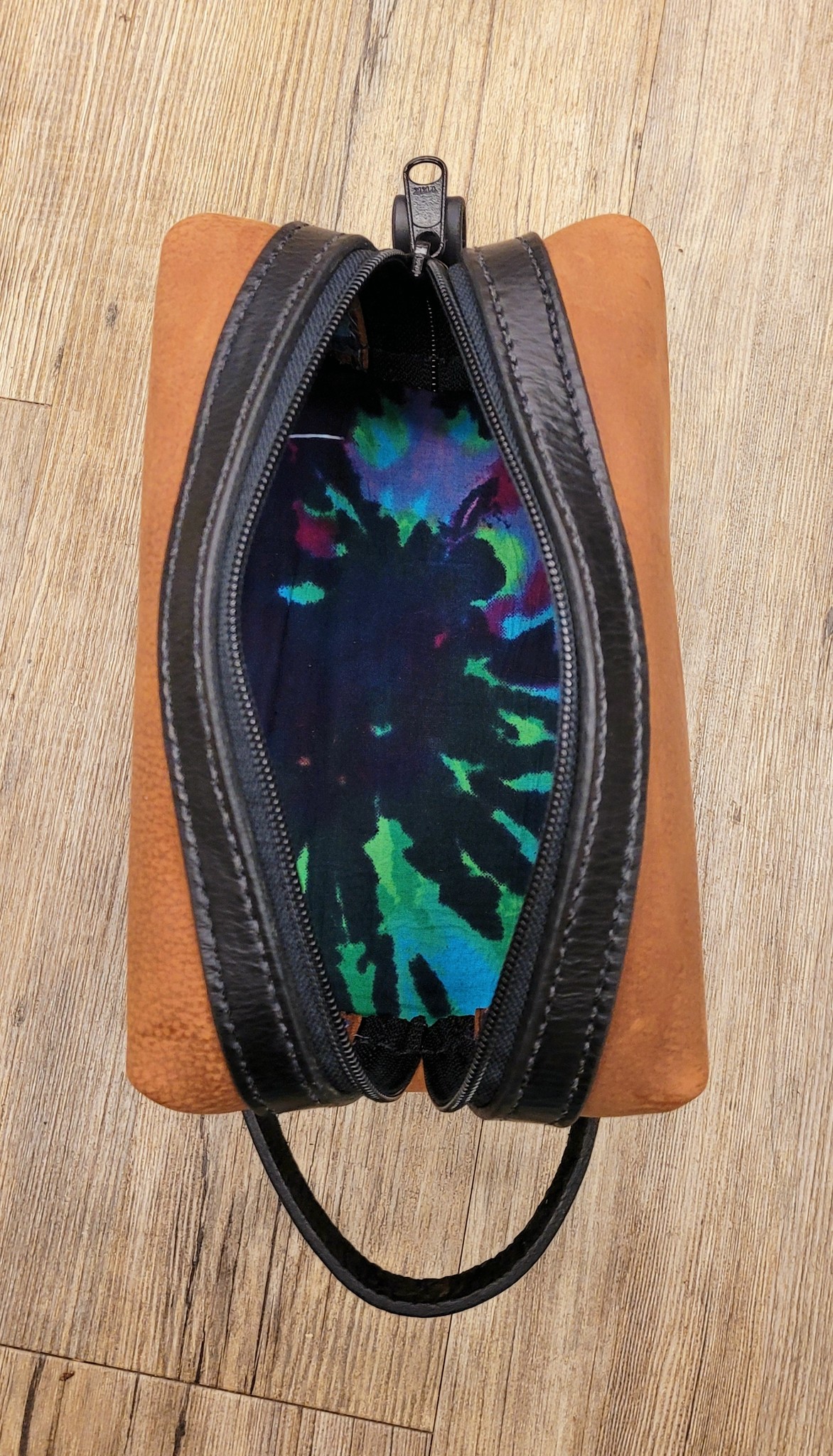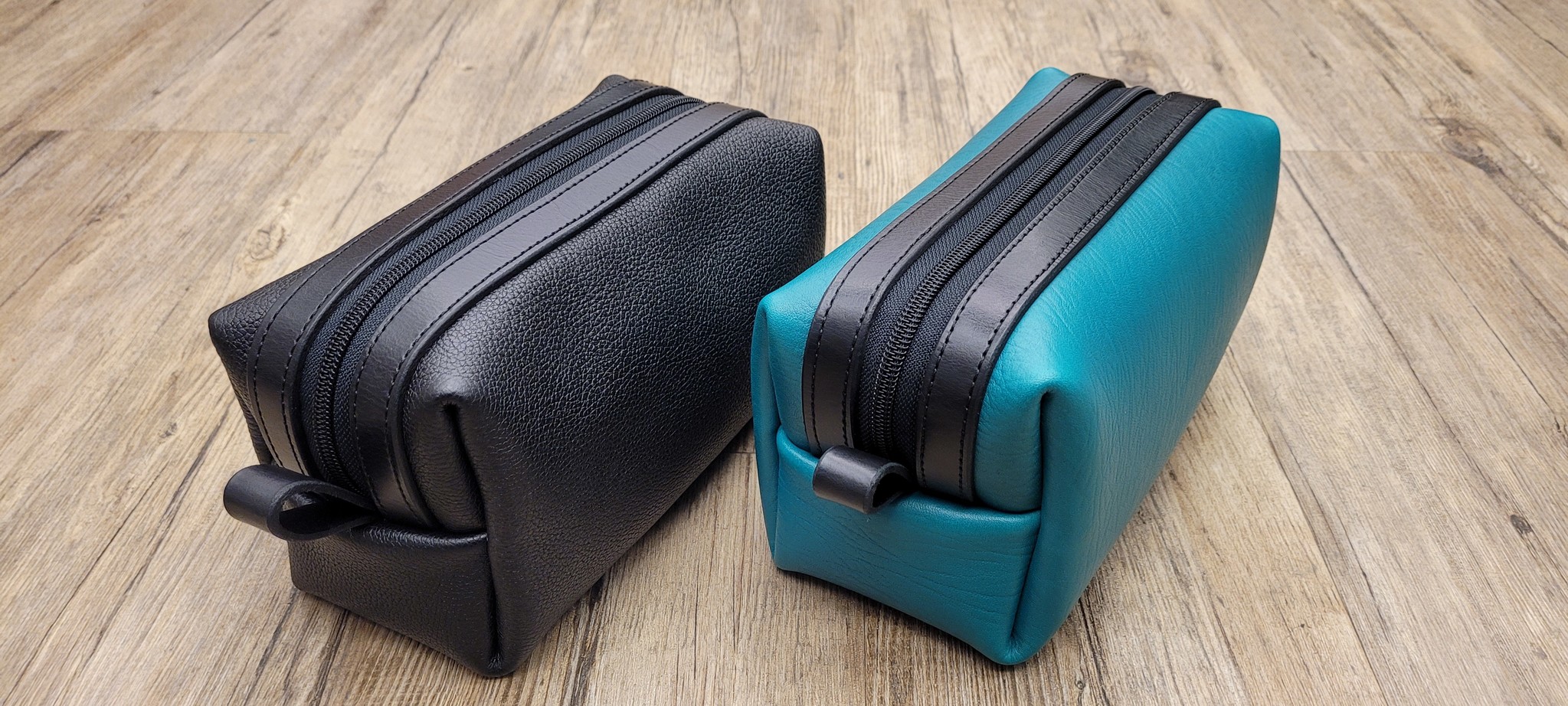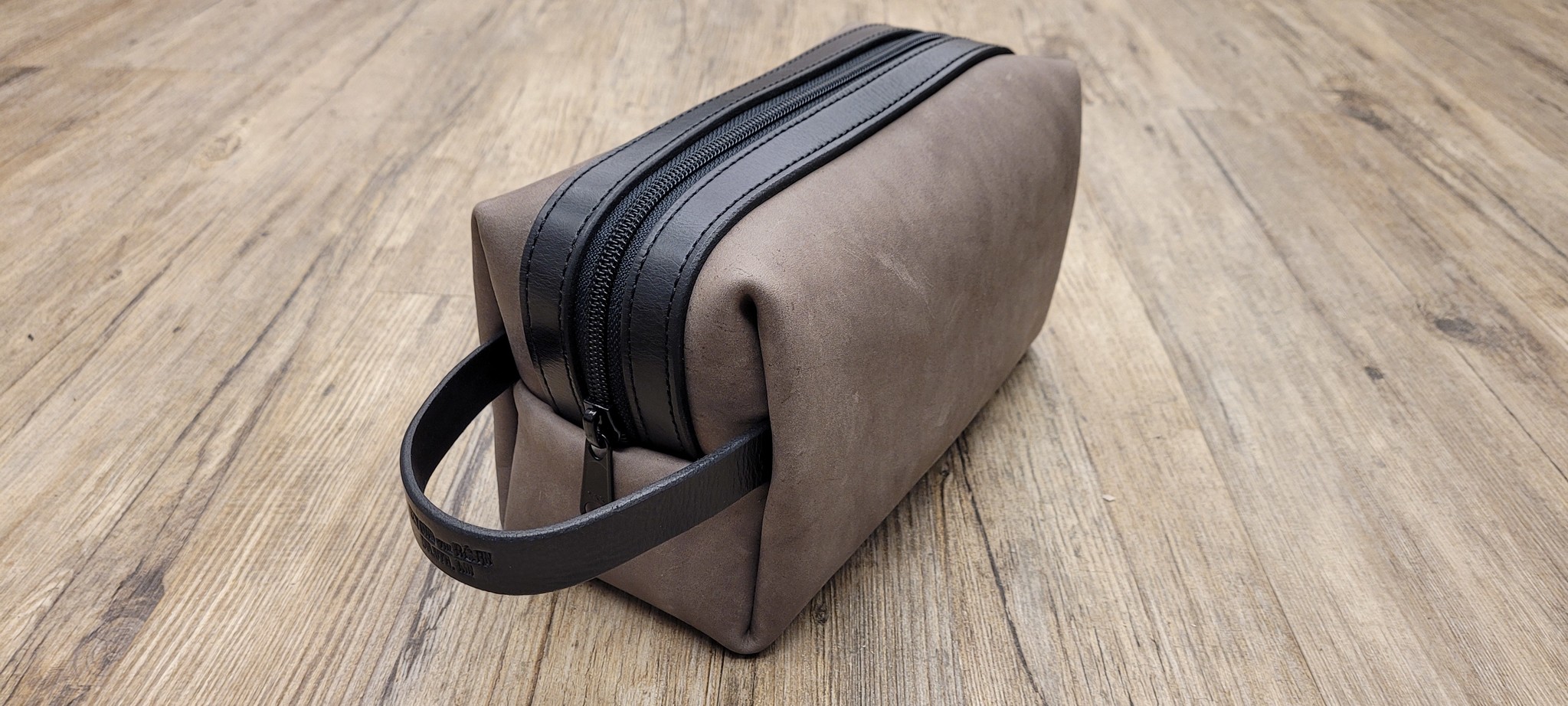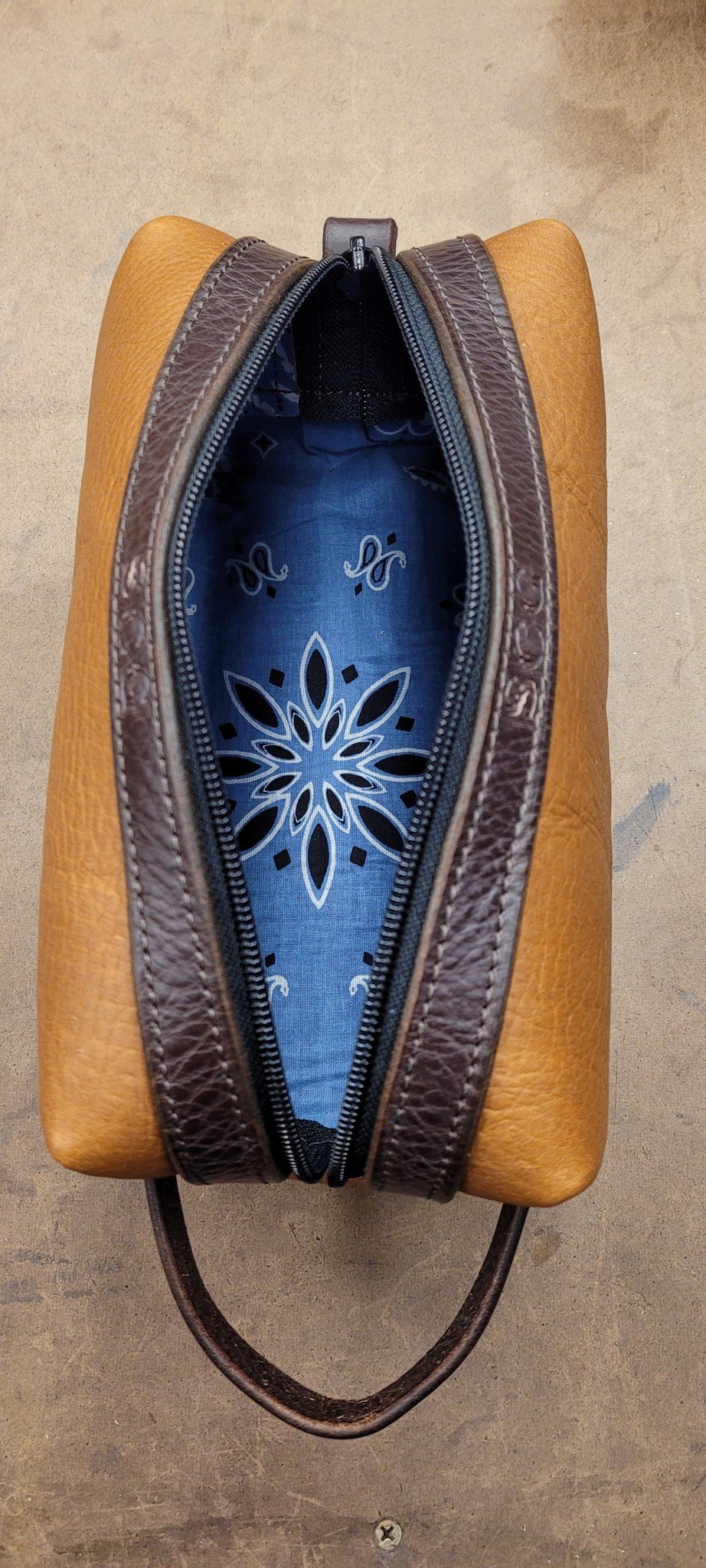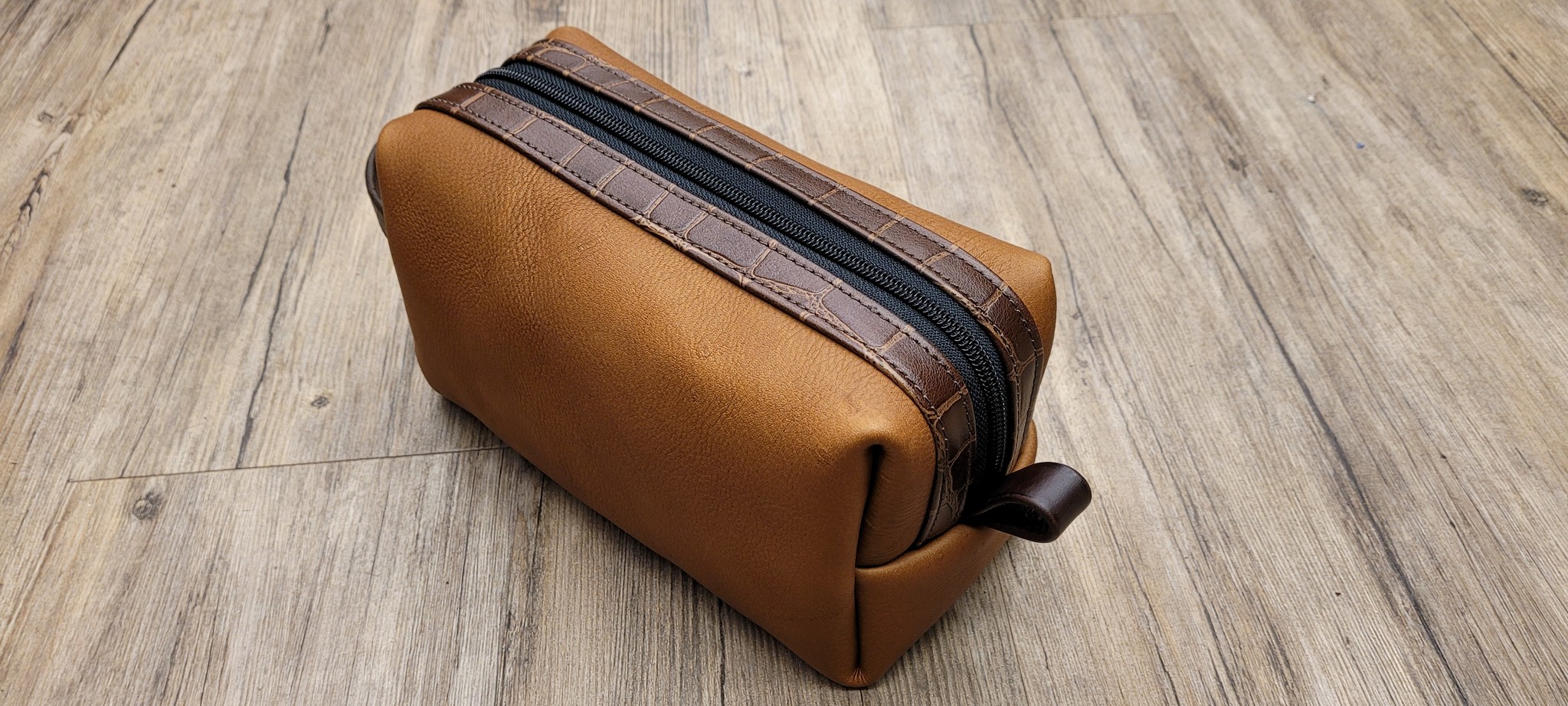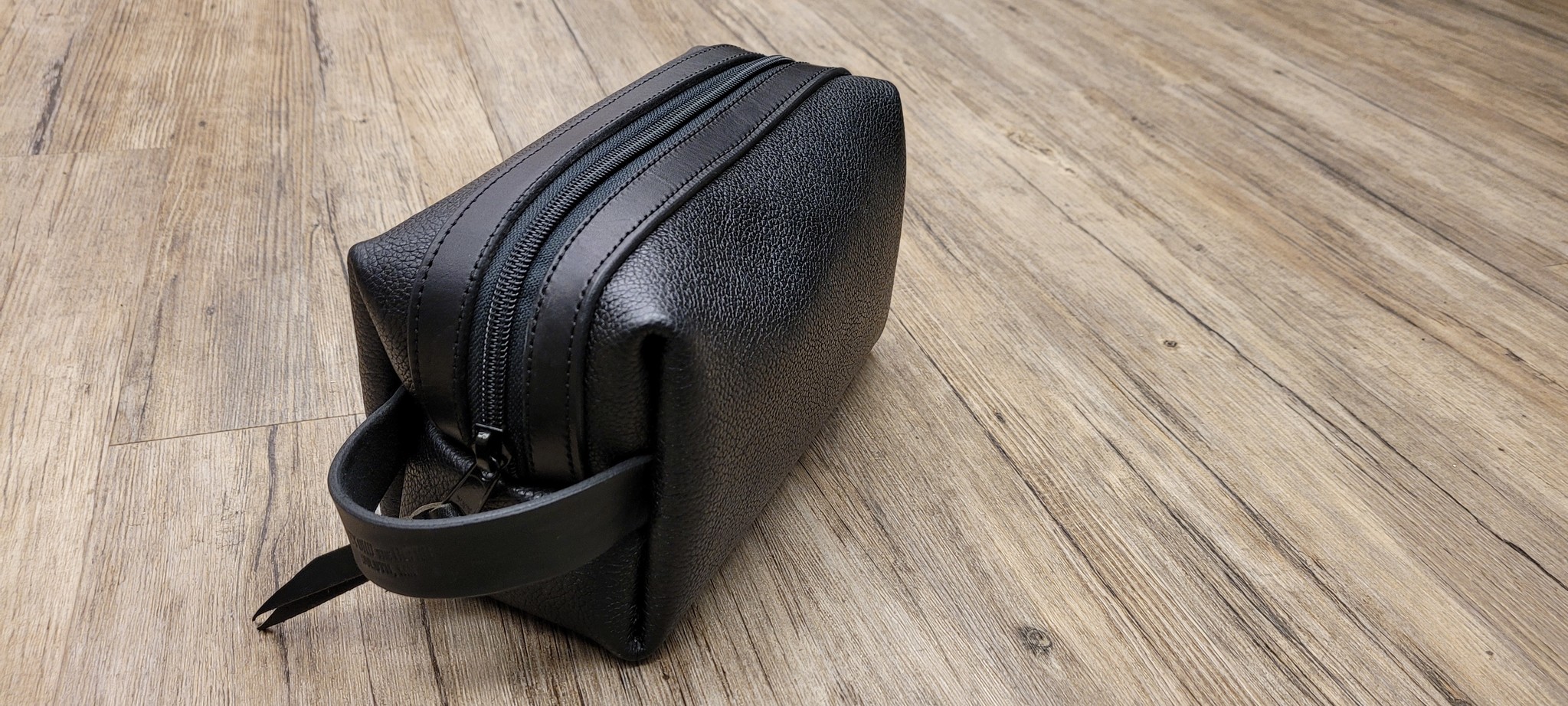 Boot Bling to match!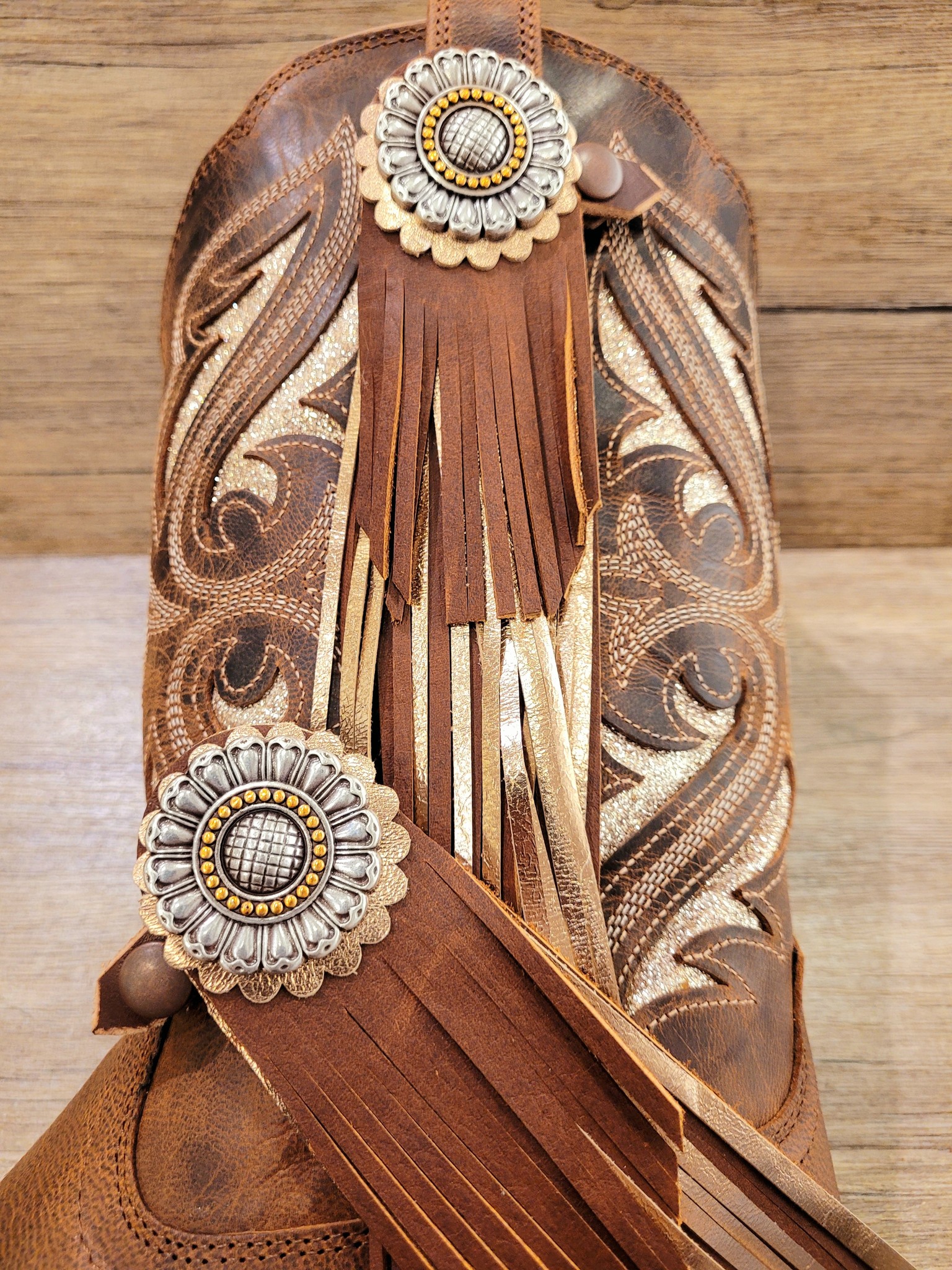 Pet Collars - So many styles & colors!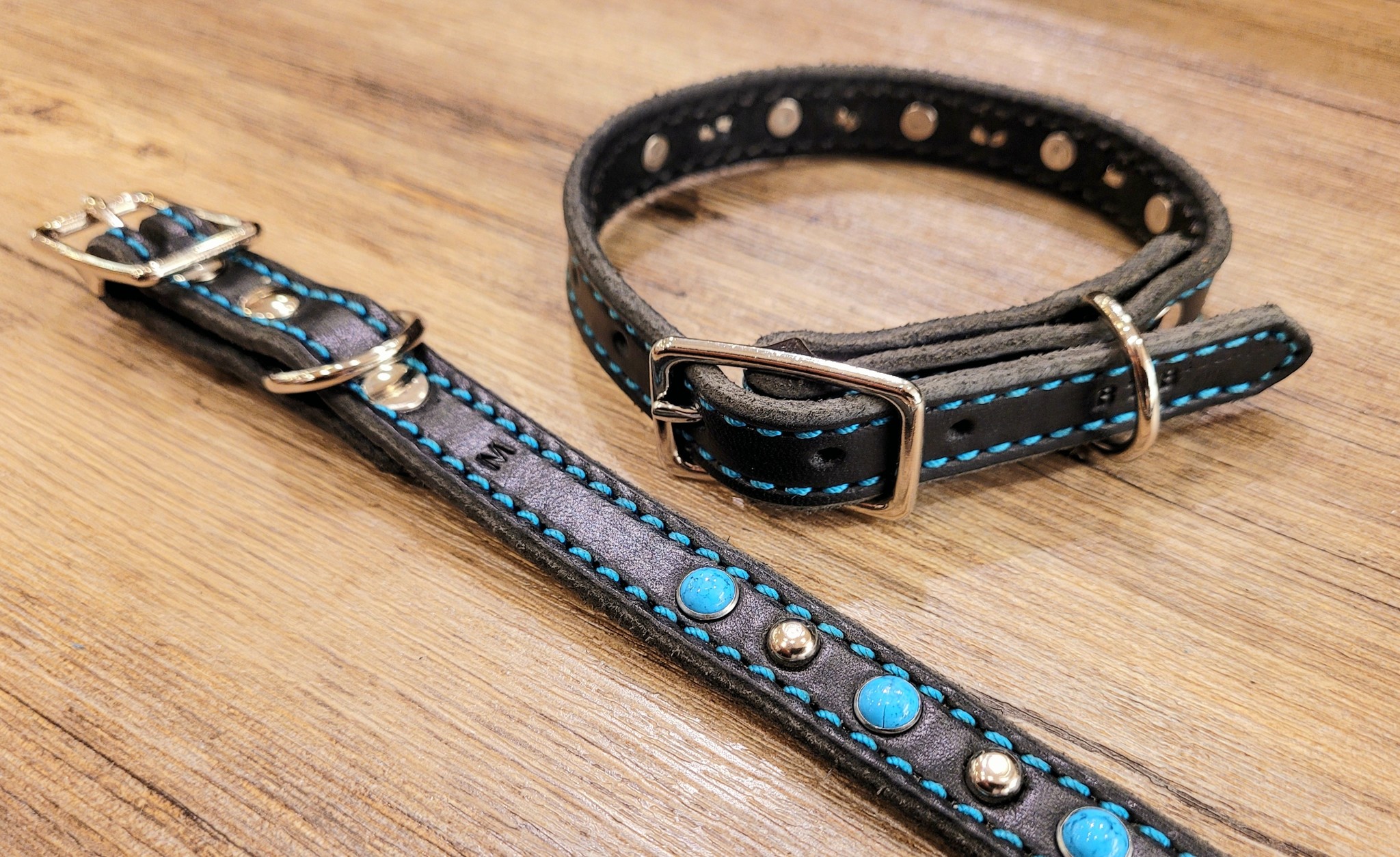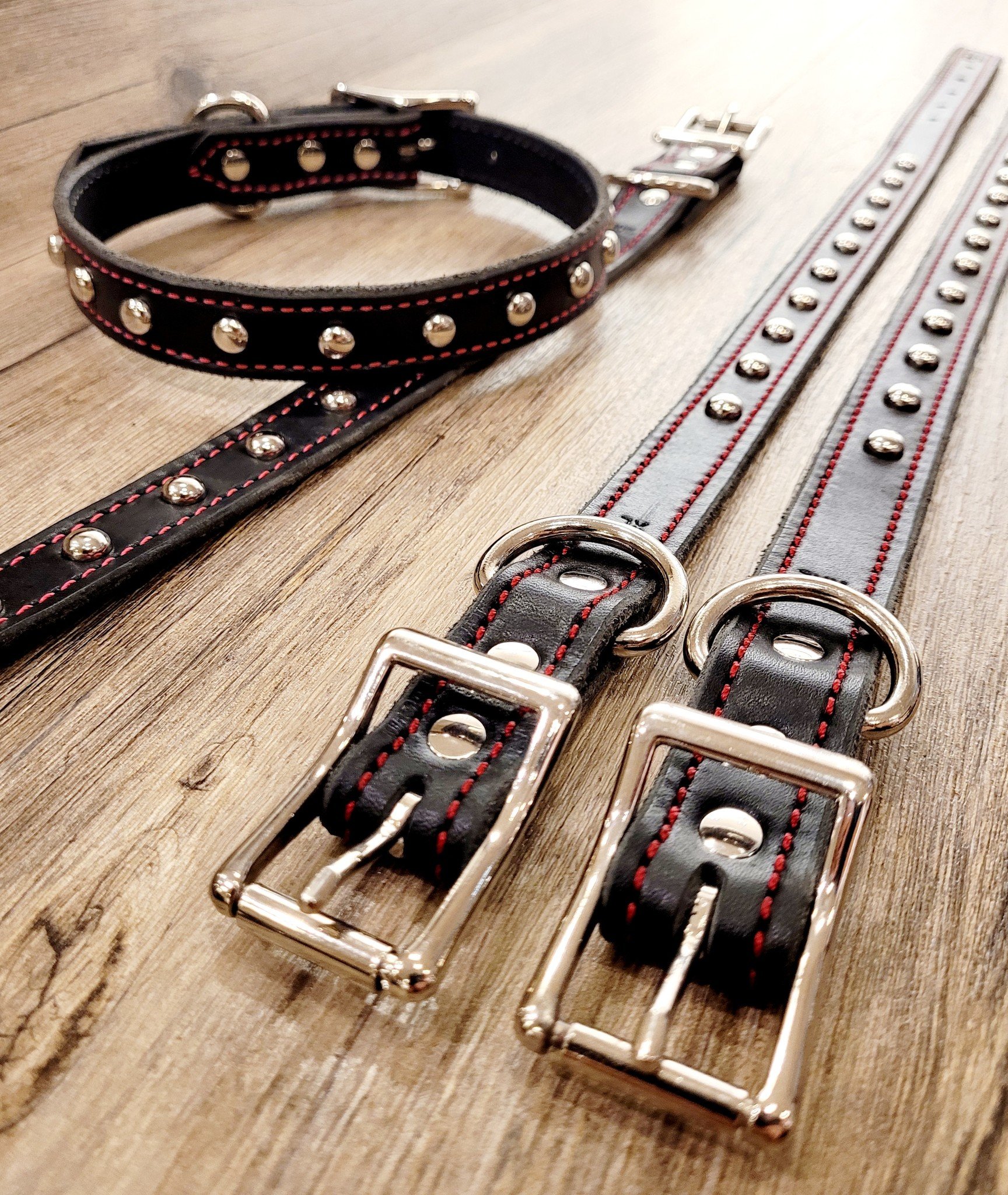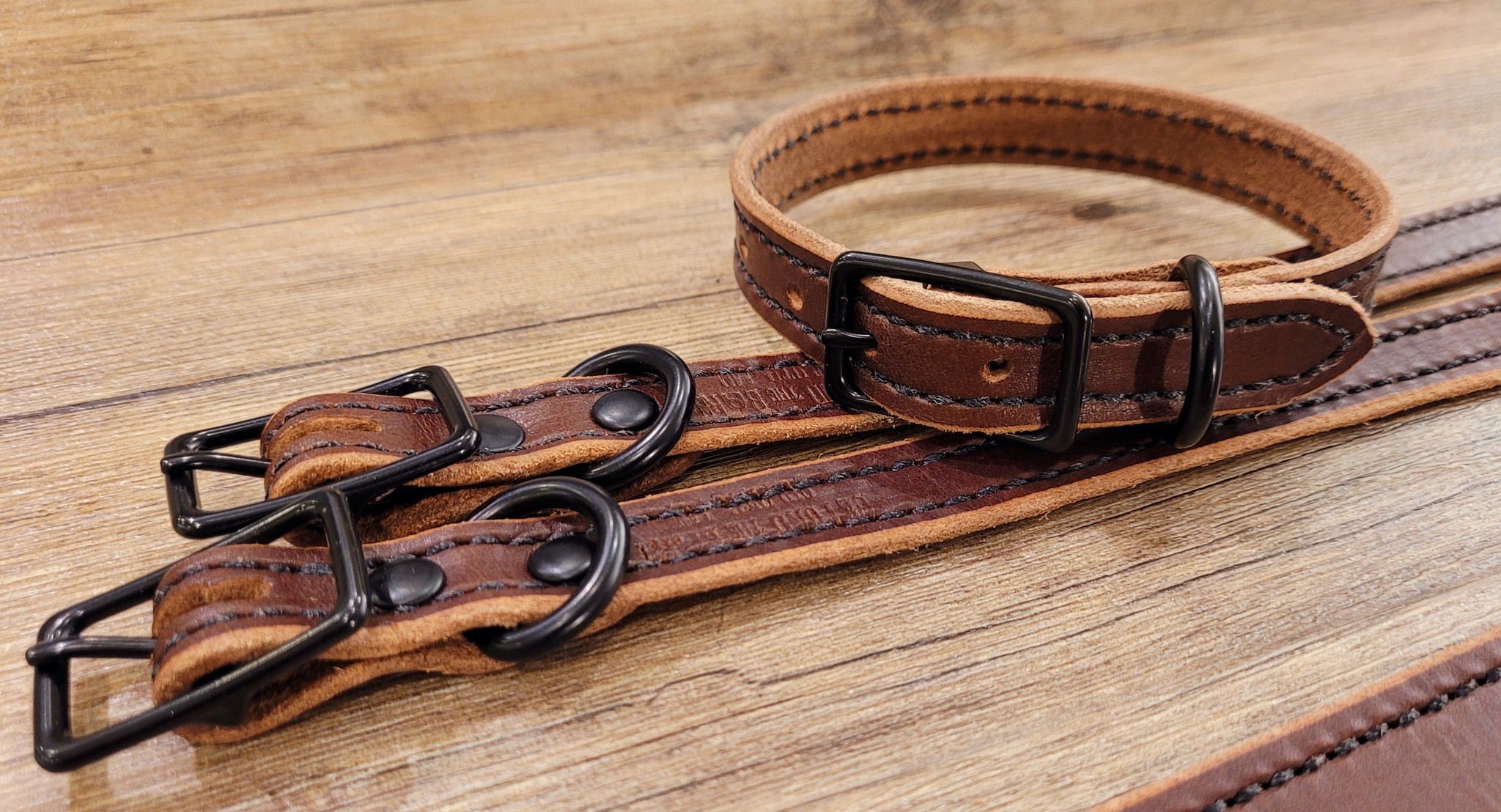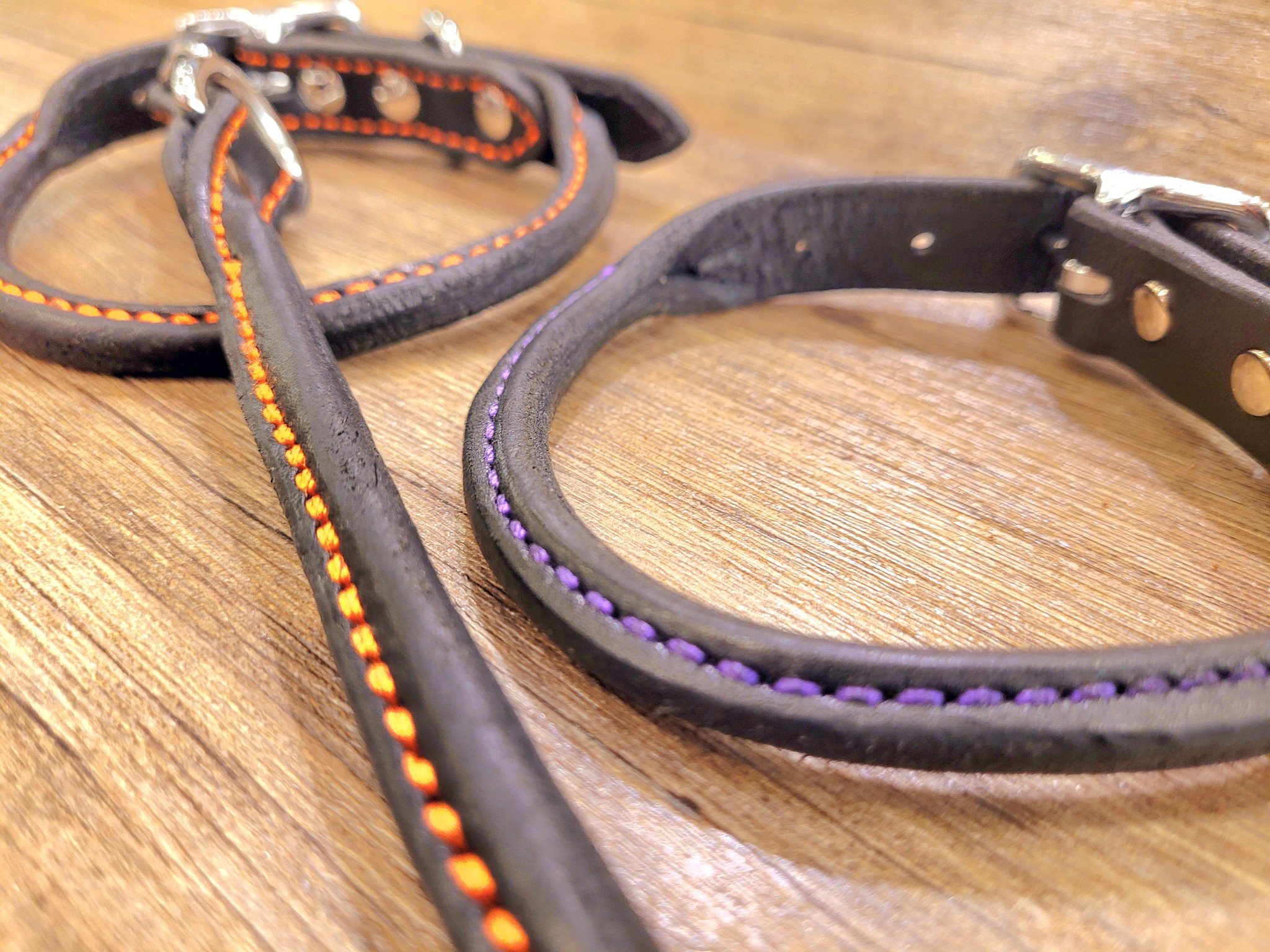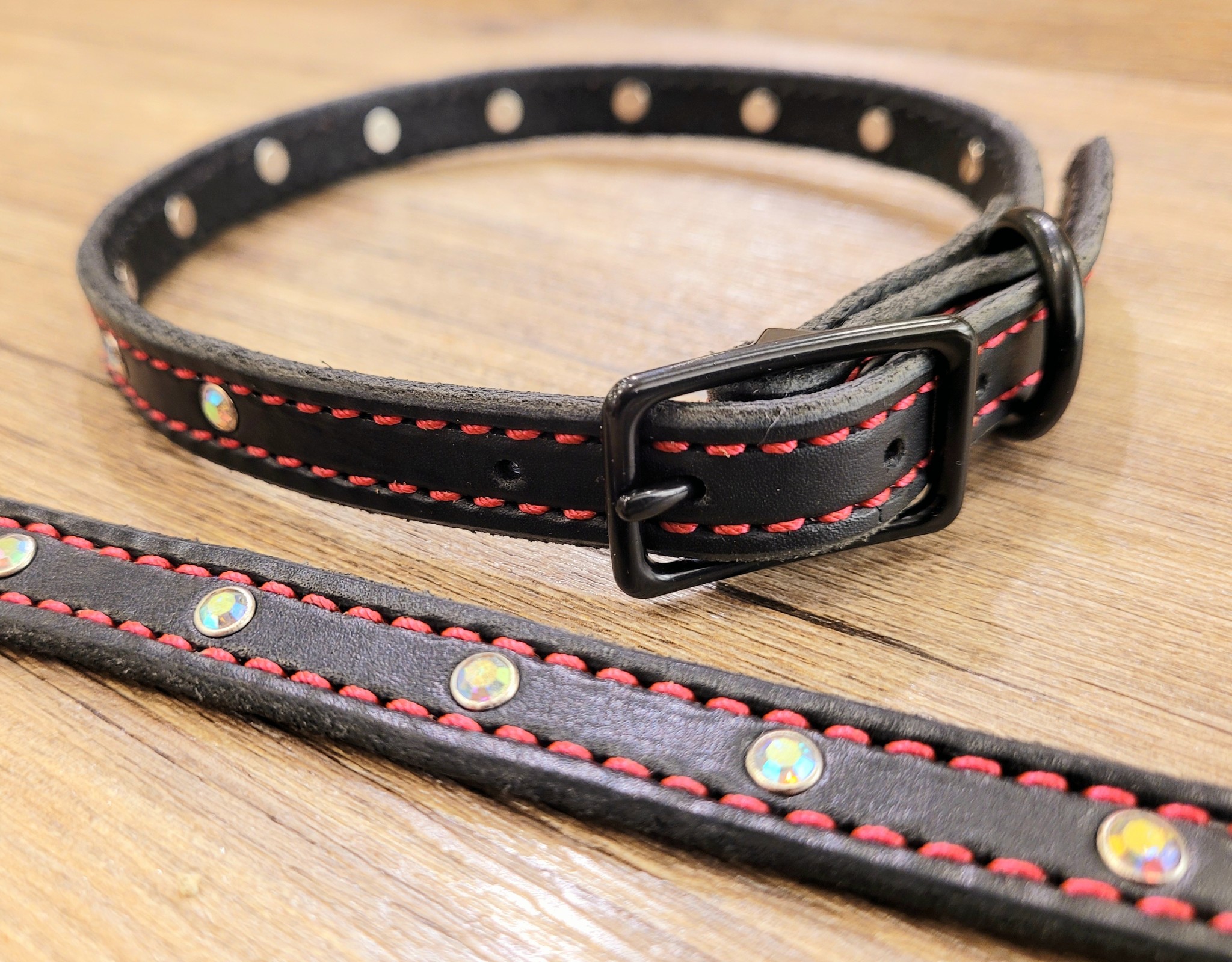 We are always expanding the products we make in our shop!  Please feel free to call with any questions or ideas!
218-522-4500